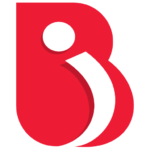 Intelbuddies, an innovation blog endeavors to create excellent tech for our perusers. Here you will find the most recent updates on moving tech news, reviews, and how-to guides.
Intelbuddies is consistently refreshed with new instructional guides, tutorials, and reviews every week.
You can also get the news and guides directly into your inbox. Simply enter your email address in the given box below and you are ready to go!
Topics that we cover:
Android
How-to's
Google
Tips & Tricks
Social Media
Reviews
Windows
Earlier, Intelbuddies is also known as TechsMyWay (in 2017) & TechSchemes (in 2018-19), we rebranded twice before and now finally IntelBuddies. There were some unavoidable circumstances we were not able to keep them alive. But we are back with IB.