What is Bitcoin?
What is Cryptocurrency?
How to mine bitcoin?
Bitcoin wallet
Bitcoin mining pool
Bitcoin miner
Bitcoin, one of the best and trending topics in the grazing money world. You must be knowing about Bitcoin if you are reading this article. Well, we all are in need of bitcoin (talking generously) but it is not that easy at all. But not so difficult as well. Bitcoin Mining comes within the Bitcoin and is the process of getting or making money with Bitcoins.
Bitcoin (BTC) is fast becoming as trendy as we are moving ahead to development in technology. The value is much higher than any other currency.
At first, when I came to know about Bitcoin, I was excited that I'll also earn Bitcoin and tried so many dumb things. I also asked my friends that do they know about Bitcoins? and How to mine Bitcoins? And they were just blank just like me as they don't have any idea of it.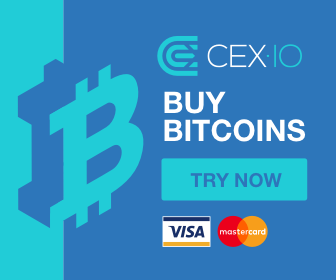 Today, I am gonna show you the step-by-step process of mining Bitcoins effectively.
What is Bitcoin?
Bitcoin is a cryptocurrency and worldwide payment system and almost everything can be deal with Bitcoins. Just like torrent sites or clients, it is also a P2P (peer-to-peer) network, and the transaction made between users directly using cryptocurrency.
A hardware currency that has no form and can be carried anywhere in the world just like other currencies. Or you can say a virtual form of currency. It is one of its kind and no one knows who created it. Some say "Elon Musk" is the creator of Bitcoins as they are written in C++ language and he is a genius in C++ programming language.
Not only Bitcoins, but there are also alternative coins (Altcoins) like Litecoin, Peercoin & Ethereum, and hundreds more like them.
What is Cryptocurrency?
Now you know that Bitcoin is a cryptocurrency and you must know exactly what is cryptocurrency? A cryptocurrency is a digital asset designed to work as a medium of exchange that uses cryptography. You can buy, sell or exchange Bitcoin but there is no such thing called Bitcoin.
Cryptocurrency is just a block of hundreds of lines of code written in C++ programming language. These lines of code are created by electricity and high-performance computers. And there are special boards for mining made for this task only but an old PC can do the job.
The word 'Crypto' comes from Cryptography which is a process or technique to secure communication process over a network. These are usually used in security and the transaction is made through Cryptography.
Here is an infographic showing how cryptocurrency works.
How to Mine Bitcoins?
Mining is a process of using a computer system to extract Bitcoins with the use of its hardware and power (electricity). Just like the mining process of extraction of valuable minerals and ores, it also works the same way but in a different manner.
The bitcoin mining process can take hours or days according to the power of your hardware and it's compatibility. Just use your computers and go to sleep and wait for the money to come flying in.
But, how do you get Bitcoins?
There are two methods; either you buy a bitcoin or mine yourself with your computer.
Well, buying a Bitcoin is easy but as the cost is rising day-by-day, it is not cheap or affordable to buy. If you buy a Bitcoin today, you'll surely get future benefits as its price gonna rise over time.
The Bitcoin is valuable and a volatile virtual currency and recently made huge gains. It crosses over $18000 and rising day-by-day.
Now, to mine Bitcoins, here is the guide to follow but first, here are some required things you need to get started:
Bitcoin Wallet
Mining Pool
Miner Software
1. Get a Bitcoin Wallet
The basic requirement for Bitcoin mining is a Bitcoin wallet. You have the money but where do you keep them? Yes, in the wallet. Just like, Bitcoin Wallet is different and the Bitcoins cannot be kept in your bank or lockers. You need to set up a Bitcoin wallet in order to get started with the Bitcoin mining process.
You have two choices; either you can store it locally using hardware available to store Bitcoins like Ledger Nano S or online. Keeping it online may feel like a threat to you but if proper security is ensured, it is no harm keeping them online. Because keeping it locally may involve downloading and uploading for heavy data usage (blockchain files).
There are many online wallets like GreenAddress, Bread Wallet, Airbitz. But I recommend you to use Coinbase as seems good to me as well as a simple interface and easy to set up which a non-technical person can also use.
Go to the signup page (Coinbase)
Enter the required details and verify your email.
Enable Two-step Aunthication for your account from the Security option to keep it safe from hackers.
You are done.
Here, you'll get an address through which you can send Bitcoins to your wallet directly. You can get this Tools>Addresses option.
2. Pick a Bitcoin Mining Pool
The next step is to join a mining pool. When mining Bitcoins, you are the miner and there are hundreds of other miners doing the same. Mining Pool is a pool of resources by miners who share power (hardware/processing power) over a network.
There are two ways to mine; either you go solo or work with a group. I myself go solo mining bitcoins but before you need to set up a mining pool.
There are many mining pools available (see the list here) like BTC Guild, Slush's Pool. But my favorite and most popular mining pool is Slush's Pool.
Here is the walkthrough process of joining Slush's Pool. As all pools are the same, you can see how to join any mining pool:
Go to the signup page (Slush's Pool)
Choose username, password, and enter email (all required fields).
Confirm your email.
Now, when you inside the dashboard, you'll see that a worker is created from bitcoin mining.
Here, you can create new workers and use them for mining bitcoins. Generally, it is not important to create workers, but yes if you have many devices, you must create some. You can create or view workers using the URL https://slushpool.com/workers/ at any time.
Now, the most important thing to set up here is your Bitcoin wallet information to make sure you get all your Bitcoins.
Go to Settings>Bitcoin>Payouts and enter your Bitcoin wallet address you have created above.
On the New Wallet field, paste your wallet address and click Submit.
You can check monitoring, hash rates from the dashboard, and monitoring tabs.
3. Get a Miner
Finally, you have set all of your pre-requisites and now it's time to get started with Bitcoin mining. Mining is done using Miner software available for Windows, Mac, and Linux.
Miners use your hardware processing power (Processor & GPU) for mining purposes. Just like others, many miners are available for all operating systems.
The simplest and basic miner is GUIMiner. It works for almost all the standard GPUs (Graphic Cards) for Windows. Linux users can use CGMiner, download it from here. And OS X users can use DiabloMiner.
Configuring Miner to Mine Bitcoins
Well, now you know how to mine Bitcoins and the requirements to get started with the procedure. Here, I am using GUIMiner to mine bitcoins. You can configure GUIMiner very easily, check it out:
Once you have downloaded GUIMiner, launch it.
Your computer may misbehave because of the recommended hardware requirements.
Server: Select Slush's Pool as we are using it. You can choose another if you are using any other mining pool.
Username & Password: You chosen username & password.
Device: The device you want to use for bitcoin mining, maybe your processor or graphics card.
CPU Affinity: Choose all for maximum performance and power.
Hit Start Mining!
Once it has started, you will speed in Mhash/s or Khash/s according to your processing power of your GUPs. The higher the rate, the higher will be the chance of getting bitcoins.
You can use your Laptops, old PC or some special boards made for mining only.
Final Words
Bitcoins are trendy and expensive and the price is rising day-by-day. You must invest in Bitcoins but before getting into Bitcoins, you must know about it. So, invest cleverly and once you start Bitcoin mining, make sure to be on the profitable side. The Bitcoin Profitability Calculator can show you approximate how much you'll earn if you go as you are on.
If you like the article, make sure to share it with your friends! And do tell me how's your experience with Bitcoins and what are the things you are doing to earn Bitcoins in the comment section below.