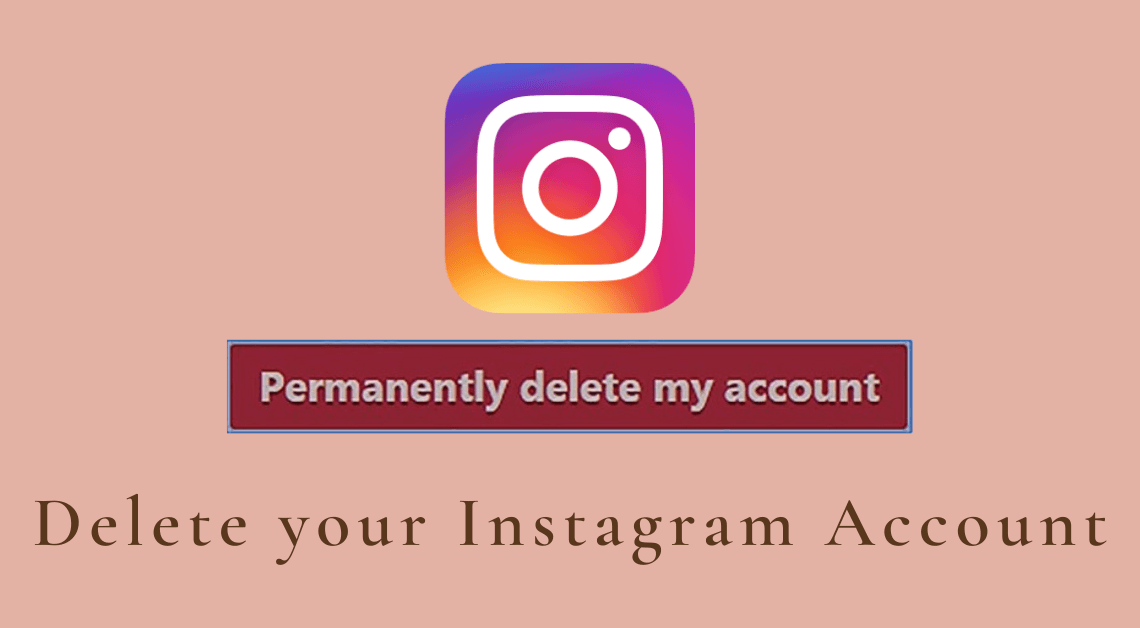 Delete Your Instagram Account Permanently: Instagram is a powerful tool to share a part of our lives with the people close to us. However, it is not limited to that. With Instagram, the entire world is at our feet.
Through just a few clicks and taps, we can find out which friend is on vacation, interact with brands, and even close business deals. 
But, with great power comes great responsibility. Since the app has so much to offer, it can become quite frustrating and cumbersome for some users to manage their Instagram accounts. This might lead them to delete their Instagram account. 
Deleting Your Instagram Account
Deleting your Instagram account is like wiping off significant parts of your digital footprints. All the data associated with your Instagram account such as photos, videos, private messages will be deleted irreversibly.
That is why one must delete their Instagram account only if they are absolutely sure about it. If temporarily deactivating the account can resolve the issue behind wanting to delete the Instagram account, then the user should consider doing that. 
However, if a user decides to go through with the decision to permanently delete their Instagram account, then it is advisable to download everything they have shared on the account first.
This article offers a step-by-step guide to delete an Instagram account through a web browser on desktop/laptop and mobile.
NOTE: You cannot delete your Instagram account directly through the Instagram app.
Deleting Instagram Account using a Web Browser
---
Open your web browser.

Search for

https://www.instagram.com/

Log in to your Instagram account.

Now, go to the

Delete your Account

page.

From the drop-down menu, select the reason because of which you want to delete the account.
Enter your password in the field that asks you to do so.
Tap on the "Delete <username>" button at the bottom.
Click on OK from the dialog box that asks if you are sure you want to delete your account.
It takes up to 30 days for Instagram to complete the process of deleting your account. Within those 30 days, you can use your Instagram username and password to log into your account. However, if you don't decide to do so, your account will not be visible within those 30 days.
After you have deleted your Instagram account, you can use the same username in the future to create another Instagram account provided someone has not already taken that username. However, if your account was deleted by Instagram for going against the Community Guidelines, you might never be able to use that username.
Here are some tips and tricks related to Instagram:
Conclusion
---
Although deleting an Instagram account is a huge step, you can do it by following the steps mentioned above. If you found this article helpful, do not forget to share it with your friends.