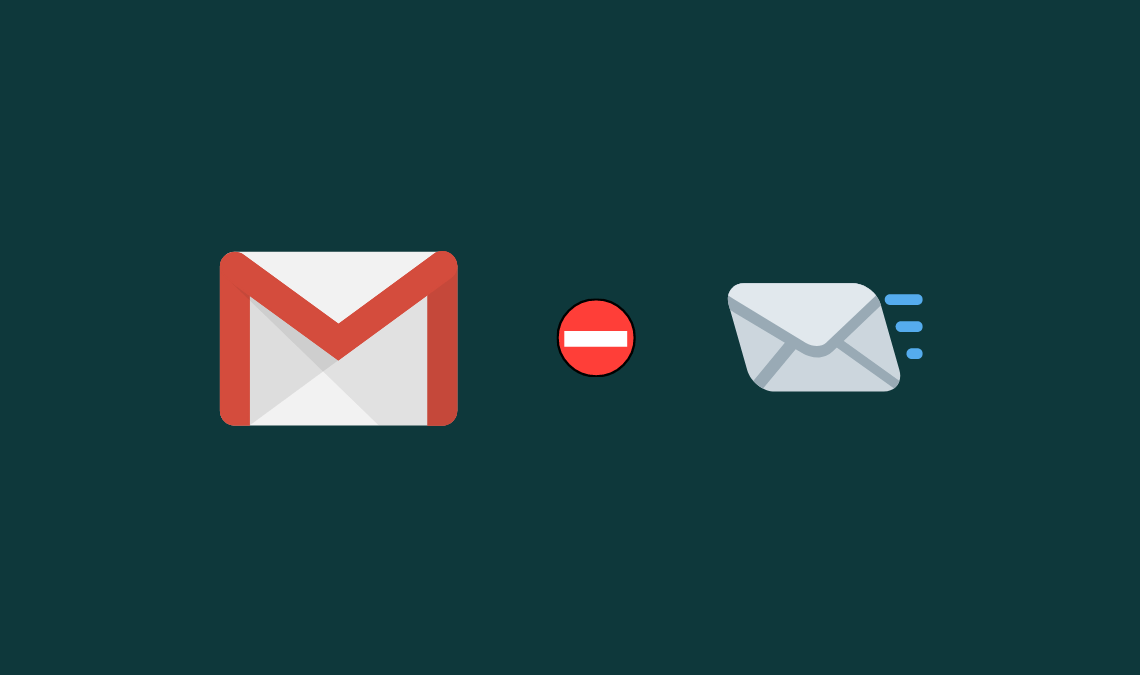 Gmail is one of my favorite Email services when it comes to sending an email. When I was just a kid, I started using and maintaining my Gmail account. It's free and full of features (free) and indeed every single person using Gmail right now. If you are not using it, you are missing a free and awesome Email service. You must create a Gmail account right now. I got hundreds of emails every single day and many of them are spam emails. But, thanks to Gmail, I can block Emails in Gmail with just a few clicks.
In earlier days, there is no option to block an email address in Gmail, you have to set parameters to sent it to the spam folder automatically.
Now, it's smarter than ever and you can bulk block or do it one by one. And In this tutorial, I'll be showing you how to block an email address in Gmail.
Related read: How to Create Google Account – Full Guide (with Pictures)
Block Emails in Gmail
Gmail does not allow you to totally block an email address as it can be any domain that is sending you the Email. But, if you can set filters to put all those emails in the Spam folder automatically, it will help you a lot.
I will quickly show you how you can block an email address separately or create filters to put them in specific folders.
Follow the steps below to block emails in Gmail:
Login to your Gmail account.
Open the Inbox of your Gmail account.
Now open the email you want to block.
Click on the inverted icon from the right side of the screen.
From the drop-down menu, click the "Block" option.
You'll get a confirmation "block this email address", just hit the "Block" button.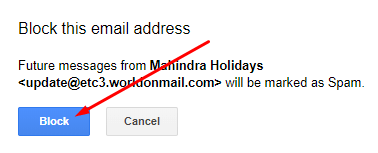 And you are done.
By using this method you can block emails in Gmail. But, for every spam email, you need to do it again and again.
In case you do not get many emails every day, you can consider using the above method to block any email address. But, if you get many, you can create Gmail filters to put them into a separate folder to save your time.
You can set up filters to forward your emails you get to read them afterward or to trash folder applying labels.
To use this setting, simply follow the steps below:
Go to Gmail settings by clicking the gear icon from the upper-right corner.
From the drop-down menu, click on the "Settings" option.
Now, shift to the "Filters and Blocked Addresses" tab.
Here, you'll see all your blocked email addresses.
Create a new filter with the email address you wish to block.
You'll be greeted with plenty of options to set a filter, once set, click Create filter with this search.
On the next screen, you'll get other options either to delete it, mark it important, set labels, etc.
And finally, create a filter to block that email address ultimately delete it as it is sent to you.
This way you can block emails in Gmail very quickly. And next time you get a spam email from that sender's email, it will automatically be deleted.
I hope this guide helped you block an email address in Gmail. You can use the same settings to block emails in Yahoo and other email services. The interface may change but the process remains the same.
Do share your opinions using this setting for Gmail or other email services, and share it with your friends to help them too.