Create Google Account: A Google account is the only account you need to access all Google products & services.
Creating a Google account is pretty simple and a quick process.
You just need to provide some basic personal information like Name, DOB, and mobile number.
Creating Google Account is totally free and easy & once you have verified your account, you can access various Google services like Gmail, Google Plus, Google Docs, Google Slides, etc.
Now, to create a Google account, you need to follow this step-by-step guide to get most of Google's accounts & start using their free services.
Steps to Create Google Account
Note: If you already have Gmail, YouTube, or Google plus account, you don't need to create a new Google account. Use that account to sign in to your Google account.
Go to www.google.com and click on the "Sign in" option from the upper-right corner.

Here, tap on the "More options" option.
Click "Create account" and you'll be redirected to the Google account sign-up page.
Quick Tip: You can directly go to Google Account sign up page using this link: https://accounts.google.com/SignUp
Here, you need to fill up your personal information like First and Last Name, Age, Location, etc.
Provide your Name, choose a username, password, DOB, gender, phone number, and location. If you are creating an account for the first time, leave it empty. But, it provides an extra layer of security, In case your mobile number will do the job.
Click "Next step" and agree to the Privacy Policy of Google by scrolling down and click "I AGREE".
Once you've done that, your Google account will be ready.
Click "Continue" and you'll be on your Account where you can customize the account (change photo, sign in security, or delete Google account).
Create Google Account on Android
If you don't have a desktop or laptop, you can also create a Google account from your Android devices. Just follow the steps below:
Go to "Settings" on your Android device.
Scroll down and locate "Accounts".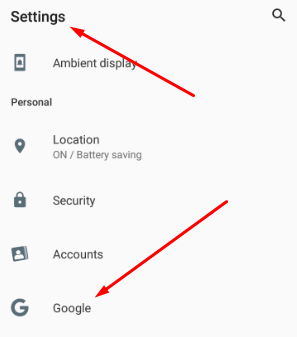 Here, tap on the "+" sign (Add account option) and choose Google.
Now, follow the same steps you followed above. All steps are exactly the same, the interface is different but the process remains the same (and options also). Provide your basic information as did above.
Keep In Mind:
---
Choose a good username.
Choose a strong password (recommended to prevent yourself from hackers).
So, using these simple steps you can create a Google account quickly and start enjoying the free Google products & services. It may be either on a PC, Android, or iOS.
Check Other Google Articles: