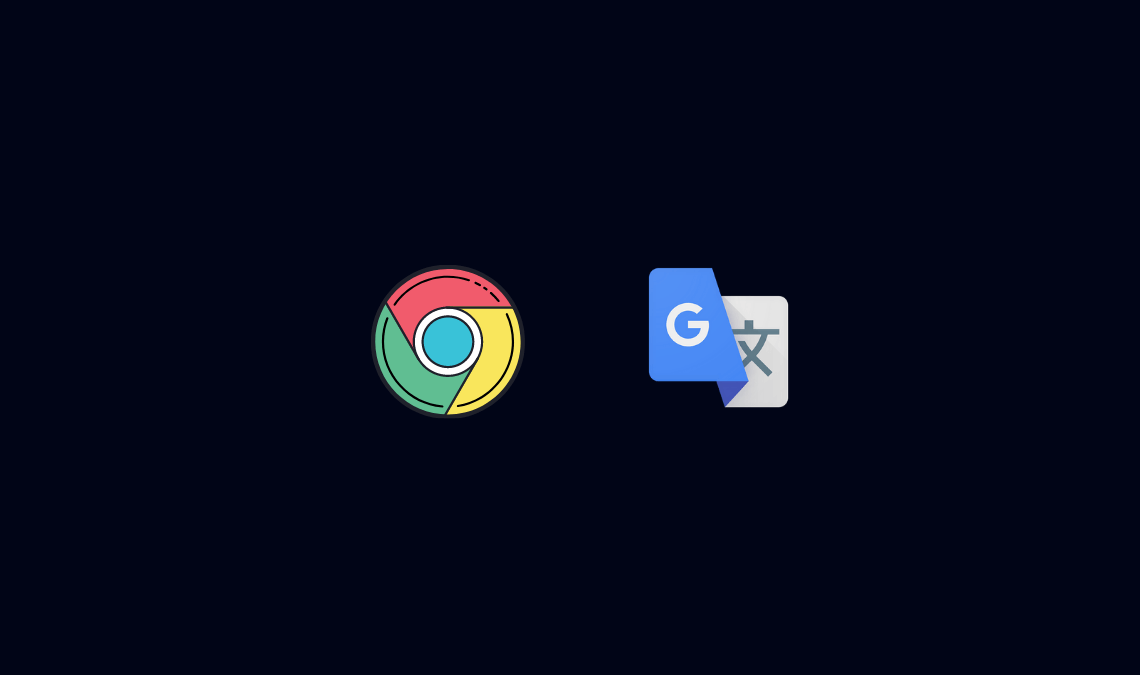 Are you a Google Chrome user? Then you should definitely know that Chrome is not just a web browser but software as a whole. You must have problems with Chrome as its features are more and irritating sometimes. But, if you are a Google power user, you must use Google Chrome as your default browser. And one of the features of almost all browsers is changing languages on web pages you visit. So, In this tutorial, I am gonna show you how to change language in Google Chrome to any language you want.
When you visit a website in any other language you generally use, Chrome offers to change the language for that web page.
It uses Google Translate to change the language in Google Chrome and a pop-up box appears on the URL bar.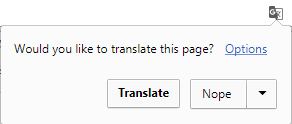 You can also choose the language you want to translate the page or leave it to default by clicking the Nope option.
Steps to Change Language In Google Chrome
Before you start changing the language in Google Chrome, make sure it is updated. Check it for Help>About Google Chrome>Check for Updates.
Now, once you have done that, let's see how you can change the language. Just follow the steps below:
Tap on the three vertical dots from the upper-right corner and select Settings.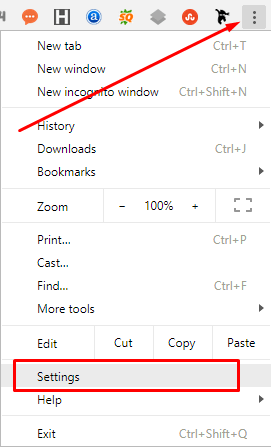 Now, scroll down and open the Advanced option, and down you'll find the Languages option.

Or you can also search for languages from the top search bar.

Quick Tip: You can directly go to languages by pasting this URL: chrome://settings/languages
Click on the down arrow icon to expand the option and you can choose any of the listed languages.

If your supported languages are not listed, you can Add Languages by clicking on the add languages option.
Here, you have to choose your supported language or search for it. And once you selected one, click the Add button.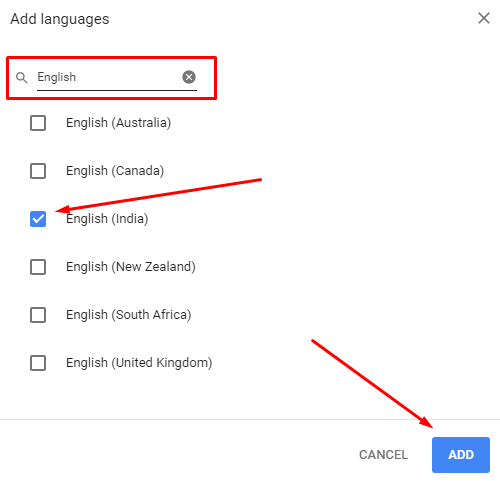 Restart Google Chrome to see the effects.
Use Google Translate
The above method works perfectly, but if something goes wrong due to any possible reason, you can also use Google translate to change the language in Google Chrome.
Here are the steps you need to follow:
Go to Google Translate or click here.
Here, you can translate any type of content. But, we want to change the language of the website. So, you can do change it manually using Google Translate.
Paste the URL of the website here and click on the Translate button.

Now, it starts translating the website and the selected language version of that website will open.
So, this way you can change the language in Google Chrome. And if it does not work for you, you can use Google Translate to change the language.
More Articles Like This:
Was it interesting? If it is, don't forget to share it with your friends!