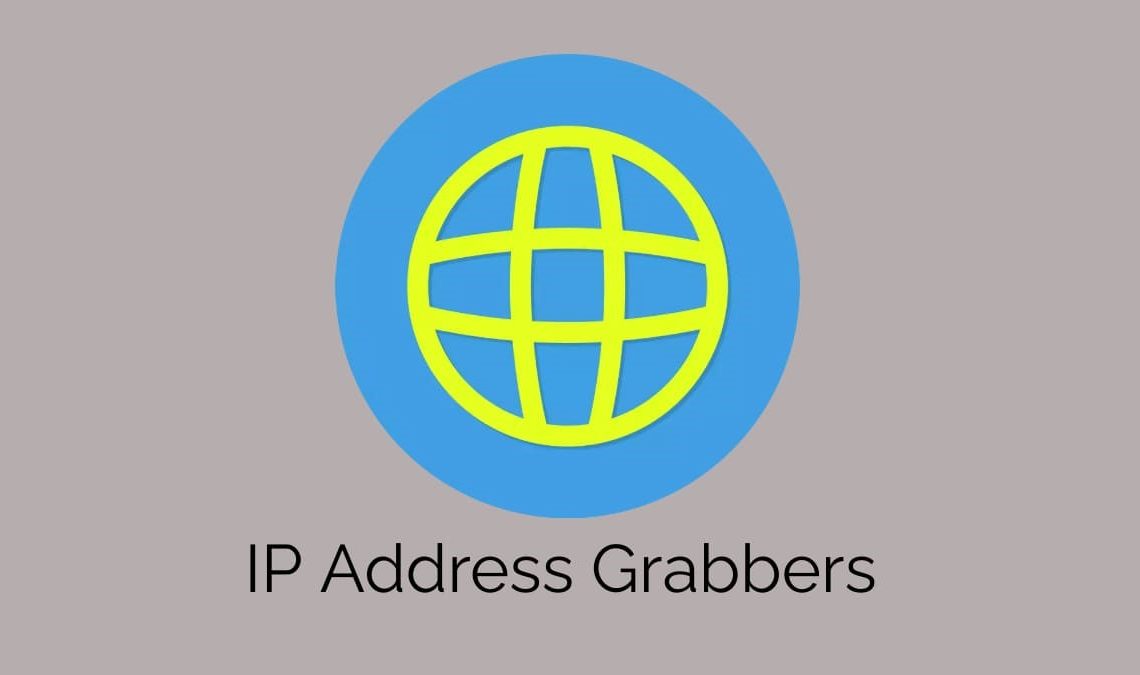 The functionality of IP address grabbers is pretty evident from their name, they are tools used to grab the IP address of a device. You might need to grab the IP address of a device on the internet for various reasons, maybe you want to know if you are being scammed on the internet or see some fishy websites, it might be a good idea to verify that you are safe.
Another reason to use IP address grabbers is for data analytics and marketing. If you know where your website gets the highest traffic, you can customize your ads and even your content to cater more to that audience and therefore, helps your enterprise grow. 
Grabbing someone's IP address is not as flashy as shown in popular media, you don't need to hack into the mainframe. On the contrary, it is rather easy to use IP address grabbers. You send someone a link and when they click on it, you get their IP address. Before we start going in-depth about how to properly use IP address grabbers, we will learn more about IP addresses and also a little bit about safety on the internet.
What are IP Addresses?
---
Every device connected to the internet is given a unique numerical identity known as an IP address, or Internet Protocol address. It functions as a virtual address that enables Internet protocol-based devices to communicate with one another over a network. IP addresses enable data to be transmitted between devices like computers, smartphones, and servers and are crucial for the internet to operate properly. 
The format of a typical IP address is 192.0.2.1, however, addresses from the new IPv6 protocol may be more extensive.
Why are IP Address Grabbers Important?
---
An IP address on the internet serves the same purpose as a traditional real-world address.
Additionally, keep in mind that every internet-connected gadget has an IP address. Network interface identification and location addressing are the two main uses of an IP address.
Simply put, an IP address enables the internet to recognize connected devices and pinpoint their approximate location on the planet. From a simple IP address, you can use a variety of geolocation software to determine the nation, city, ZIP code, and street-level address.
Now that we know the functionality of IP addresses, let's talk about the best IP address grabbers available.
1) Grabify IP Address Grabber
---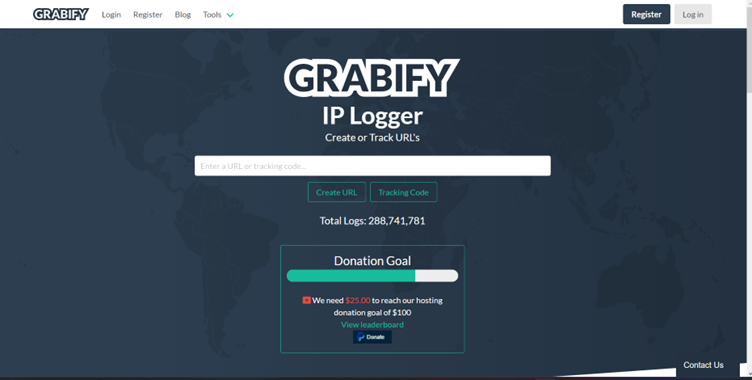 Grabify is currently the most popular IP address grabber on the market. You can get someone's IP address by sending them a simple clickable link. If they click the link, you can see more details on your Grabify dashboard.
You'll also love Grabify's Smart Logger feature. It provides you with additional information about the device such as Battery life, charging status, device orientation, screen orientation, etc. This data may not be necessary for your use case, but it's fun to have nonetheless.
Grabify's results pane works like a charm, the timestamp and information about the user agent are displayed.
It may take a few seconds for the correct location to appear on the screen. If you don't want to wait, you can copy the IP address and use another IP analyzer tool.
2) IP Logger
---
IP Logger is a URL shortening service with advanced analytics for traffic analysis. It is one of the IP address grabbers that can shorten URLs and track traffic and visitors through your links.
IP Logger also offers some advanced features. For example, you can switch tabs to see logged IP addresses and view their data. There is also an option to export the list of IP addresses obtained from the link. In addition to all this, it also provides a URL checker that checks URLs for hidden redirects and finds their server information and location.
3) Bit.ly IP Address Grabber
---
Bit.ly is not a dedicated IP address grabber service. However, if you have a premium subscription, it can be used for advanced analysis. As you may already know, Bit.ly is a URL-shortening tool that works with a lot of platforms. Under the hood, it has so many options.
From a usability standpoint, Bit.ly is a better choice for marketers. You can use the power of Bit.ly service to know more than just the IP address of the person. As we did in the case of IP Logger, a data export feature is also available.
Another impressive part is that you can get deeper insights with every click. This type of real-time data will help you make data-driven decisions.
In other words, if you need more insights than a list of IP addresses, it makes sense to choose Bit.ly.
4) ps3CFW.com IP Address Grabber
---
If you are looking for an easy-to-use IP address grabber, the ps3CFW.com IP logger is for you. It is an easy-to-use IP address grabber that does not offer advanced or complex features.
ps3CFW.com IP Logger is designed to get someone's IP address by sending a link. As soon as the user clicks the link, the IP address is immediately obtained.
It doesn't show device type, location, etc. Therefore, you may need to use another third-party IP address grabber site to find more information about your IP address.
The ps3CFW.com IP Logger not only offers an IP tracker but also a WHOIS lookup, Cloudflare resolver, VPN detection, IP ping tet, and other tools. 
5) SPYLink
---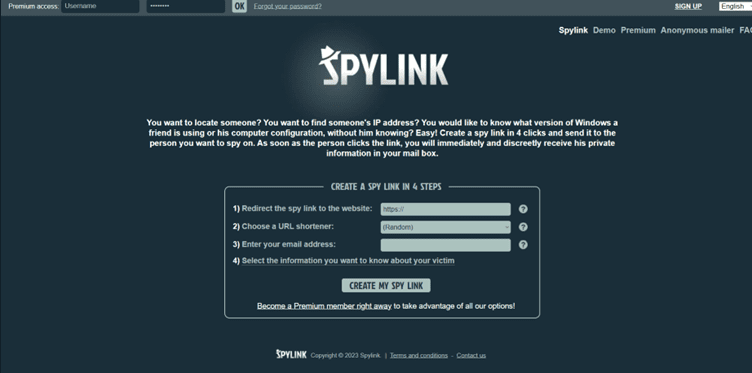 SpyLink may not be the most popular option, but it is one of the best IP address grabbers available today. This website requires you to create a spy link and send it to the device that you require the information.
As soon as a person clicks on the link, we will receive personal information in their mailbox. SpyLink collects the IP address and geo-location of the device when the link is clicked.
SpyLink also displays other details such as APN, proxy settings, browser name, cookie enablement status, flash version, operating system, and device screen resolution. 
Conclusion
---
Using the IP address grabbers mentioned in this article, you can easily do what you set out to. But, do remember to only use these services for positive purposes. Since it is very easy to misuse these services and invade other people's privacy. Make sure to let people know that the link you shared collects their IP address before letting them use it. With these restrictions in mind, you are free to use these services to maximize your internet presence and help you have a smooth internet or marketing experience.