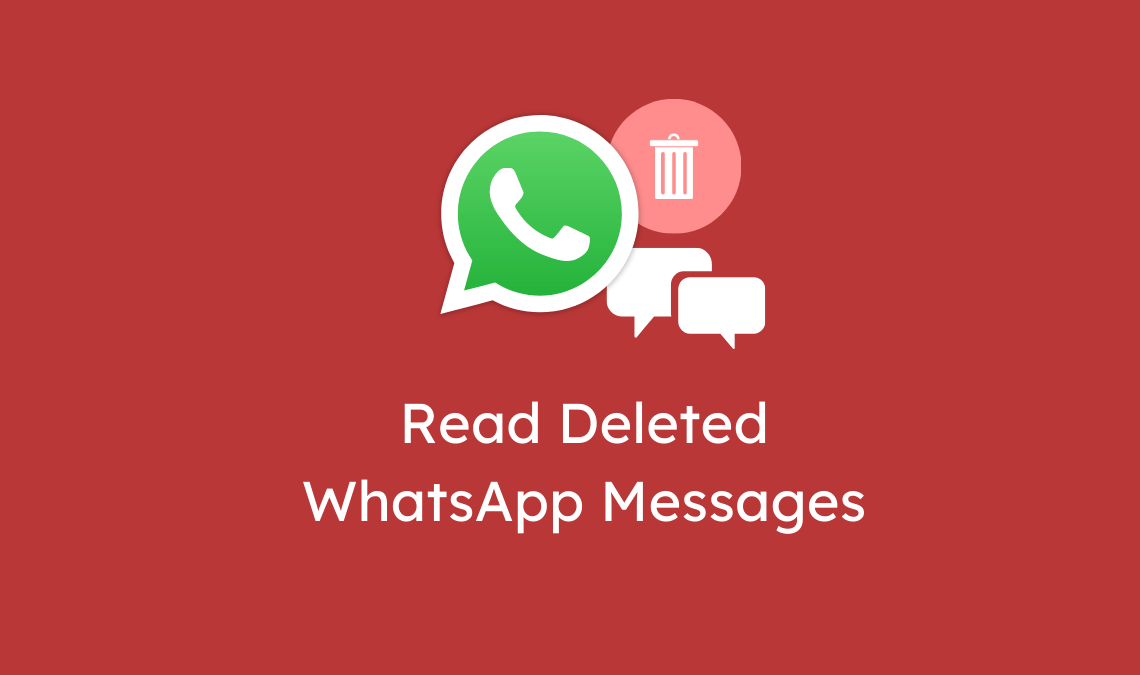 New WhatsApp features are always a buzz and in the beginning, the users don't like it at all. The WhatsApp story feature added last year and all got stuck because they already have Instagram and Snapchat. So, why WhatsApp now? And one of the greatest and best features(not for all users) WhatsApp has introduced is "Message Recall". This feature allows you to delete a message within 10 minutes and it got deleted from both sides. But sometimes, we have seen that someone has sent you a message and recalled it. Now, you are unable to read that deleted message. To solve this issue, I got an amazing trick so that you can read deleted WhatsApp messages.
Read Deleted WhatsApp Messages
There is a time when I use GBWhatsApp for advanced features like themes, extra customization like chat, font, and icons. And I used to see the messages without showing the double blue tick(seen). Not because I am using GBWhatsApp but I use my own method. I will tell you the trick later in the article.
Follow this simple and easy guide to read deleted WhatsApp messages:
Go to this link and download this app called Notification History. There are many others but it rank first, but in case you can also use any. All have the same features and differ just in the interface.

Once installed, open it. It will pop-up a message, just tap ok. Make sure to grant access to this app.
And it's done. Now whenever any messages come, it'll record all the notification for almost all the messaging apps.
You can see all the history logs of recorded notifications or messages inside the app.
One of the best things to use it is if the sender recalls the message, it will be recorded here and later you can read it.
Also, if you want to read any WhatsApp message without being seen, place a big WhatsApp widget on the home screen of your device. Whenever any message is received, you can scroll down or directly see the message without being seen.
If you like the article, do share it on Facebook, Instagram with your friends.