In the ever-evolving realm of smartphones, our app usage adapts to our preferences. With a plethora of apps at our fingertips, it's common to bid farewell to some over time. However, the concept of permanently parting ways with deleted apps may no longer hold true. This guide aims to demystify the world of "recently deleted apps" on both Android and iPhone platforms. From accidental deletions to the act of digital decluttering, we'll delve into the process of resurrecting discarded apps. This ensures that no app is irrevocably lost within the digital void.
Retrieving Recently Deleted Apps on Android
---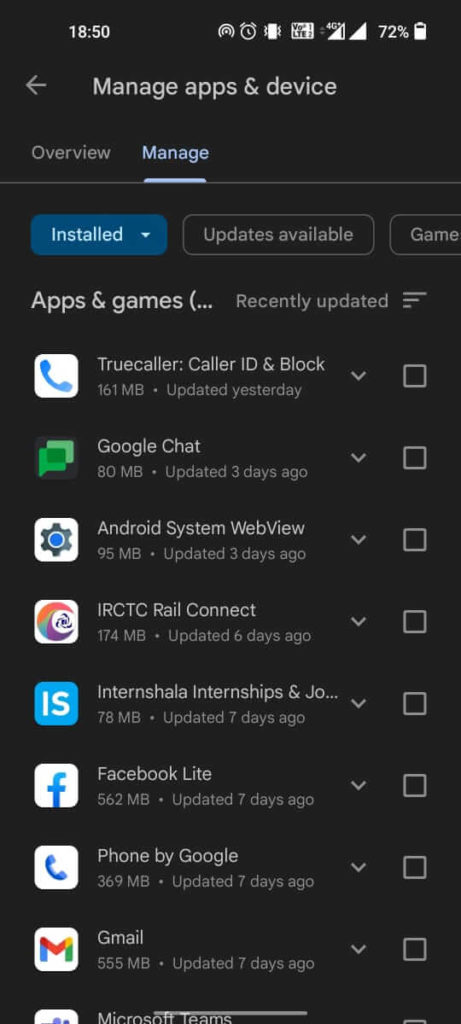 For enthusiasts of the Android ecosystem, rediscovering deleted apps is a straightforward endeavor.
Follow these steps to retrace your app history:
Navigate to the Google Play Store and Open it.
Tap on the menu icon, denoted by three horizontal lines, in the upper-left corner.
Here, locate and select "My apps & games." This action grants access to a comprehensive list of your installed apps.
Switch to the "Library" tab. Herein lies a repository of apps, including those recently discarded.
Within the "Not on this device" section, resides a collection of deleted apps eager for a second chance. A simple tap can restore them to their former glory.
Recovering Recently Deleted Apps on iPhone
---
For the Apple ecosystem, the process of resurrecting recently deleted apps follows a distinctive trajectory. Embark on this journey to rediscover your app history:
Launch the App Store on your iPhone.
Navigate to your account by tapping your profile picture, located in the upper-right corner.
Within your account domain, choose the "Purchased" option.
Under the "Purchased" section, tap on "My Purchases." It'll show you a list of apps from old to new.
Switch to the "Not on This iPhone" tab. Within this domain resides a plethora of deleted apps, yearning for a revival.
What are Deleted Apps?
---
The notion of deleted apps transcends mere convenience; it delves into the intricacies of our digital existence. Consider these scenarios where this feature holds paramount importance:
Mitigating Accidental Deletions: Amid the whirlwind of digital multitasking, inadvertent app deletions are a common misfortune. The ability to recover these apps acts as a safety net, preventing momentary lapses from culminating in irrevocable losses.
Enabling Digital Spring Cleaning: Embracing a clutter-free digital domain often necessitates app purges. This feature provides a safeguard, enabling users to engage in digital spring cleaning without the looming fear of losing cherished apps indefinitely.
Simplifying Device Transitions: During the migration from an old device to a new one, this feature streamlines the transition. Your app history effortlessly traverses across devices, elevating the user experience.
Rediscovering Hidden Treasures: The app universe is vast, and occasionally, a hidden gem may slip through the cracks. Rediscovering recently deleted apps empowers users to reassess their choices and embrace apps that once captivated them.
Read:
Conclusion
In the intricate tapestry of app usage, the recently deleted apps feature stands as a testament to user-centric design. Whether you align with the Android ecosystem or pledge allegiance to the Apple realm, the capability to resurrect discarded apps underscores the agility of modern technology.
Gone are the days of mourning the loss of cherished apps due to accidental deletions or purposeful decluttering. Instead, users can confidently embark on a journey through their app history, relishing the memories encapsulated within each digital icon.
As we navigate the digital landscape, this feature serves as a reminder that our digital voyage is not a linear trajectory, but a dynamic continuum enriched by every app that graces our screens.