Scrolling through videos and reels on Facebook has become a new media trend that nobody seems to get over. The networking site has now become so popular as a streaming platform that it brings the ultimate attraction to keep people engaging on the app. Safe to say, if you are one such addict, then this post is for you because here we are to give four amazing hacks on how to download Facebook videos as audio, which you can use to save the trendy and catchy tunes on your device.
Extracting the audio from video is more simple than you think. One can download Facebook videos as audio using third-party apps, free online tools, or media software. All of these methods will be customary and user-friendly, so you can try whatever works best for you.
Use Online Tool to Download Facebook Video as Audio
---
You can try multiple third-party sites to download Facebook videos as audio, but the one we will be using is Fdownloader.net. Since it is tried and tested, we know it is an easy-to-use site with a straightforward interface. Furthermore, it allows you to download Facebook videos in mp4 format as well as mp3, and for each variation, you get several size choices. 
Bonus points because there aren't any excessive popup ads that bombard your screen, therefore it will simply take a few clicks to complete the process, all you need is the URL of the Facebook video.
Read: YouTube to MP3 – How to Convert? (Guide 2023)
How to Copy the URL of a Facebook Video
---
On App:
Open your Facebook profile, and click on the reels tab from the menu.
Open the reel you want and click on the three-dot icon on the lower right corner of the screen.
Tap on Copy URL. 
On Website:
Open Facebook on a web browser.
Go to that video, and press play.
Copy the link from the tab.
In any case, don't copy the URL of the Facebook feed page because that's not a direct link to a video and will not work.
Download the Facebook Videos as Audio
---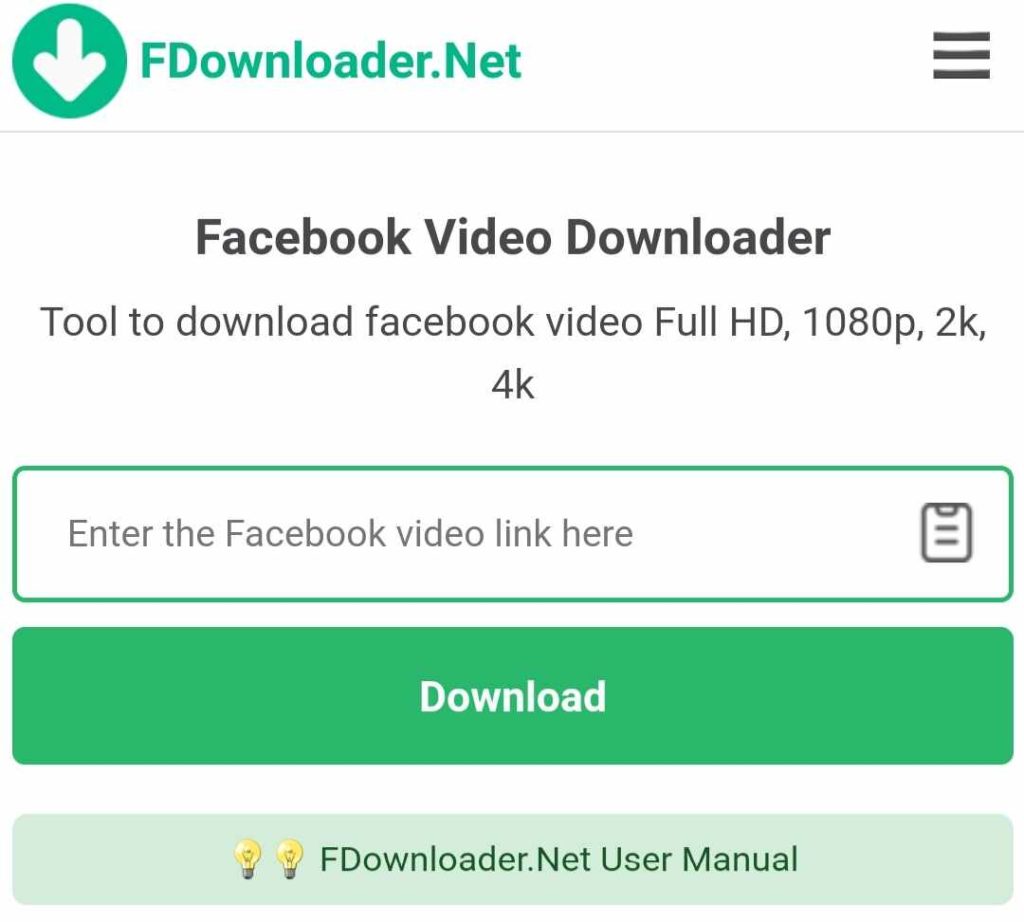 On the front page, you will find the box to paste the FB video link. Do that and hit download.
Choose MP3 settings, and again press download. The audio will save on your device.
The main benefit of this hack is that you need no pre-installed app or software to complete the task. Instead, you can simply copy the URL and download the Facebook video as Audio through the Chrome browser on your device.
Although, it is valid if some users still desire to opt out of this third-party site option to protect their cookies and privacy. Thus, we have accumulated other methods as well to help you download Facebook videos as audio in the most suitable way.
Use Apowersoft Online Audio Recorder
---
If you frequently download Facebook videos as audio, this software will help you significantly. Apowersoft online audio recorder will enable you to record high-quality audio online from your desktop's microphones and sound cards, thus eliminating the added hassle of converting mp4 into mp3.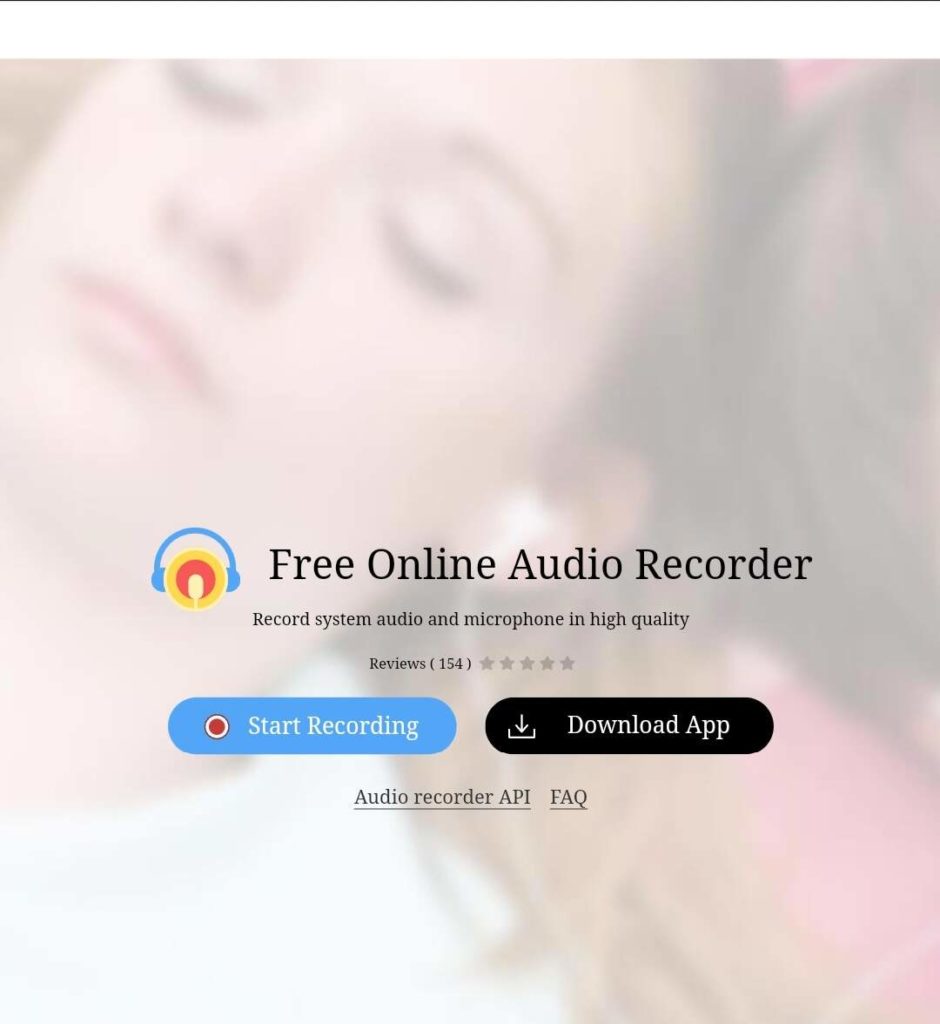 So first, open the Apowersoft online audio recorder home page, and click on Start Recording.
You will be prompted to download the launcher first, after which you can proceed.
Once installed, you can double-click it to launch.
Select Record on the software.
Now, go to that Facebook video and hit play.
Then, click on the stop button to save the audio.
Lastly, to access the saved audio, click the open folder icon.
This method gives the control to record whichever part of the video you want or download full Facebook videos as audio. You can record from multiple audio inputs or microphones and use them simultaneously. There are a variety of audio formats available as well, including aac, M4A, MP3, flac, and wma. Several other useful features are also there to help you customize and easily catalog the audio library. 
Additionally, this software is compatible with Mac and Windows computers, so you can use it without any trouble. You can also change the location settings from the browser to select where you want the audio to be saved.
Use VLC Media Player to Extract Audio From Videos
---
This will be a relatively easier trick for the audience as the widely popular software, VLC media player frequently comes pre-installed in many devices and can be used to download Facebook videos as audio on your desktop.
Although, you will be needing the Facebook video pre-downloaded to be able to extract its audio using a VLC media player. Here is how to proceed:
Open the Facebook video on your device using the VLC media player.
On the tab, click on the media button and select convert/save. 
Go to the files tab and hit the Add button.
Then, choose the FB video from the files that you want to convert into audio.
Under the Settings section, make sure the Audio-MP3 for the profile is selected. 
Finally, press to browse and choose your desired location. Click on Start when done. 
That was it, your VLC media player will download Facebook videos as audio in no time. And, it can also be used to edit the audio as you wish.
Use Video to Mp3 Converter to Download Facebook Video as Audio
---
As per the above guide, you can only use this trick on a desktop and not your phone, although you can play the video as audio using the VLC app, you download the audio from the Facebook video.
So you will have to share this audio onto your phone from a desktop, or you can download third-party apps/ software on your phone to extract audio from any video. One such app is the Video to Mp3 converter which is easy to use if you have the Facebook video pre-downloaded on your device.
Install the Video to Mp3 converter app, and launch it. 
If you're comfortable, agree to the terms and conditions when prompted.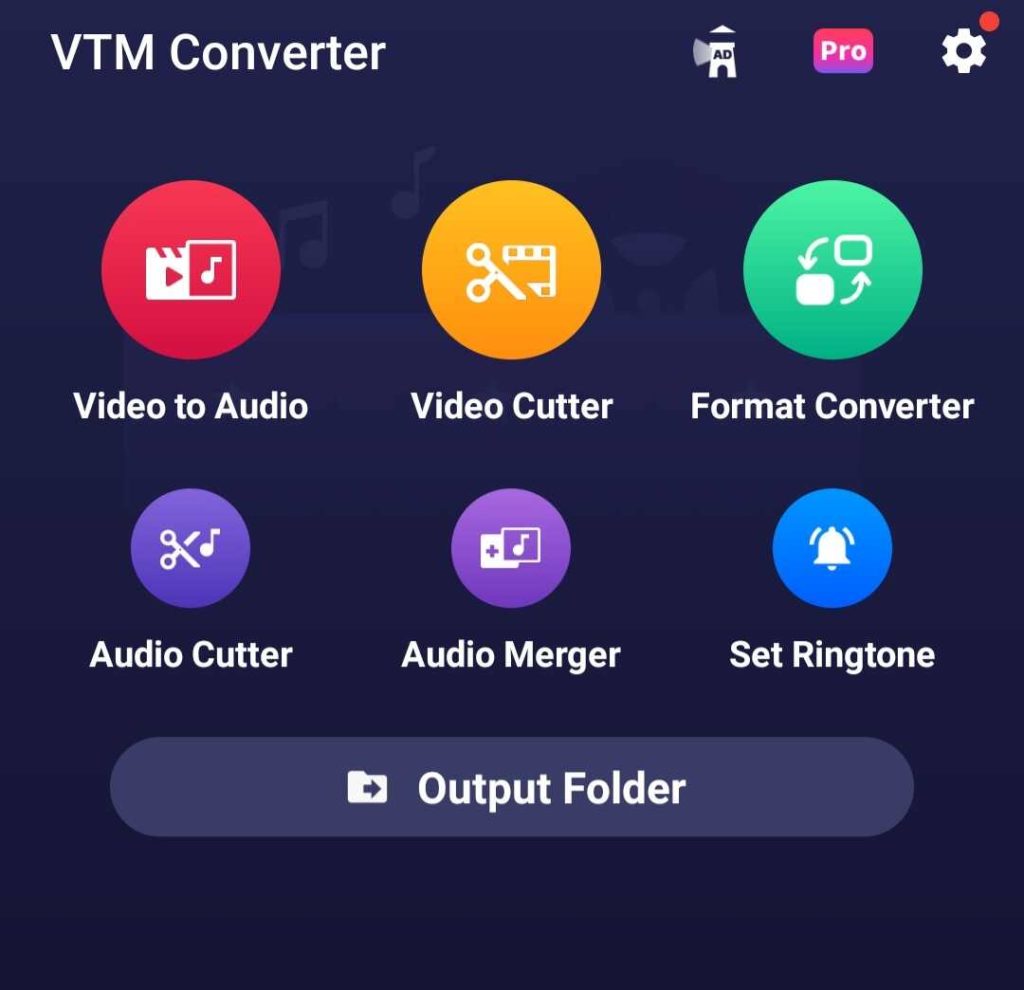 Click on the video to audio option. 
Select a video from the files.
Set the MP3 settings and hit Convert. 
The audio will be ready to play in a few seconds. Open it using any media app on your device. 
Also Read:
Conclusion
These were the four best methods to download Facebook videos as audio using a variety of sources. Some of these will work on your phone, while others require a computer in hand; try the one best suited for your editing requirements. If you want to learn more about such amazing tricks, check out some similar posts on Intelbuddies.