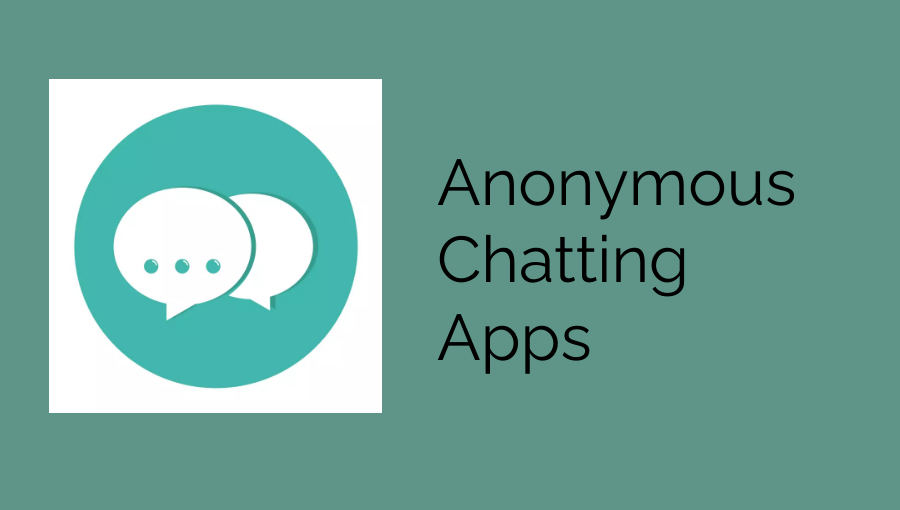 After the rise to prominence of Omegle, apps and websites for chatting with strangers online have risen to fame. Talking to a stranger online may seem sketchy but is completely safe and all the more fun. Additionally, it makes a great pass time for sleepover nights. Looking for different apps and websites to chat with strangers from around the world? Well, here's a list that could help you!
Top Apps for Chatting with Strangers
---
Moco- chat, meet people
---
Moco-chat is one of the most popular free chatting platforms that connects you to random strangers from around the world. Known for its seamless user interface, the chatting platform ensures that only legitimate users are allowed on the platform. Each user is verified before they are allowed to use the platform. If you're looking for a platform to meet like minded strangers and make new friends, then moco is a must try platform! The platform allows you to converse not just with individuals but also in chat rooms. You can also chat with people based on similar interests and join chat rooms that interest you!
Meet me
---
As the name suggests, the application is a great one if you want to meet and interact with random strangers online. The platform has an impressive user base with over 100 million people from diverse ethnicities. The app has evolved into a social media application with an option to admire others (an equivalent of the follow feature on Instagram). The platform goes a step further as it allows you to not only chat with strangers online but also bond with them through flash games such as casino and arcade. 
Anonymous Chat for Chatting with Strangers
---
Anonymous chat is a light weight chatting platform that allows you to converse with random strangers online. The users are completely anonymous so you'll never know the real identity of the person at the other end. Unlike most of the platforms on the list, this website does not compels users to make a profile. You can just hop onto casual conversations without making a profile. Additionally, there are filters that allow you to filter the strangers you meet. You can select the age, gender of the anonymous stranger you wish to meet. The conversations can also be saved through an inbuilt feature that allows you to screenshot the chats.
Chatous
---
Another popular platform that allows you to chat in the incognito mode is chatous. The platform also has an option that allows you to input hashtags of your interest. The server then matches you with strangers with common interests. Additionally, you can also change your display name while chatting with strangers in order to maintain anonymity. The profiles on chatous are non searchable hence adding to the privacy. The platform also allows you to share media files such as pictures, videos and voice notes. You can also set an expiry time to media files. Beyond the expiry time, the media files will disappear from the receiver's chat window.
Holla
---
Holla is another app that allows you to converse with strangers online. The app is available on the PlayStore and the app Store. The platform allows you to sign up using Facebook. Once you've signed up, you can converse with random netizens. Once you download the app, you need to enter your phone number. The app is not highly recommended since a lot of users create fake Facebook profiles in order to create an account on the app. Hence, not every user is legitimate.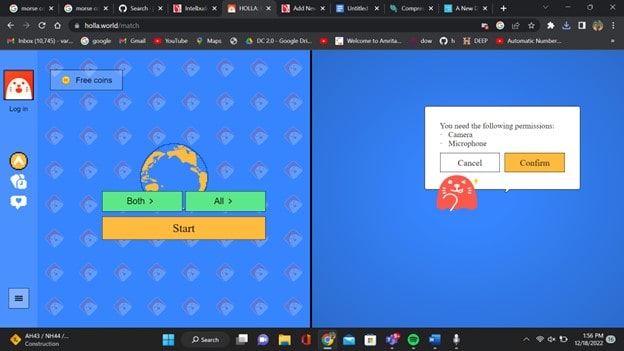 Omegle
---
Omegle is a platform that revolutionized chatting platforms. The platform was one of the first of its kind. On Omegle, you need not just chat with strangers, you also have an option to video call a stranger. The platform connects you to a random stranger online on video call. The video calls are highly proctored and on noticing any unacceptable behavior, your IP address is blocked from the website. The platform also allows you to connect with like minded strangers through hashtags. You can enter hashtags of your choice and Omegle automatically connects you to someone who has similar interests. Omegle is the most popular random chatting application and if you're looking for one, then Omegle definitely deserves a chance. 
Connected2.me
---
Connected2.me is a great platform that allows you to converse with random strangers. The platform uses GPS data to find users nearby. Once done, you can connect with any of them and chat. Like Instagram, connected.me also has an option to upload stories. The best part about the app is that it does not require you to make an account to send and receive messages. However, you need to create an account if you wish to upload stories. The app has over 10 million downloads and is available on both Android and iOS.
Conclusion
---
Random chat apps are a great way to make friends from different countries. Such platforms let you socialize on a larger level by chatting with strangers. If you do not want to expose your IP address on these chatting apps, you can spoof your location! Check out this blog to fake your location on google chrome. You can have sensible conversations with people of different ages, races , countries and religions. If you've never given random chat apps a try, we highly recommend you to try them out!