Word processor software can help you create and edit almost any document. It's a great tool for the workplace, and Microsoft word is perhaps the most popular. It has become so popular that Microsoft Word has become almost synonymous with 'word processor software', but its high price tag discourages many users from using the service. Of course, lots of free word processor software has been developed with similar features and compatibility with the DOC/DOCX format. We can find many word processor software available online. Additionally, some of the word processors even offer full offline desktop apps. Whether you want to create long documents or edit them, these word processors let you do it all for free. With that in mind, let's move on and discover the five best free word processor software worth using in 2023.
1. Google Docs: The Most Renowned Word Processor Software
---
Google Docs is without any doubt the most popular free word processor software. An online tool provided by Google, it is best known for its seamless collaboration features.
Standout Features:
Google Docs offers truly seamless collaboration, unlike any other word processor. Collaborate with anyone in real-time and easily share. You can keep each document up-to-date with comments, suggestions, or action items.
Adding collaborators to your project has never been easier with Google Docs. You Use @mentions to drag relevant people, files, or events into your documents for easy collaboration. To make collaboration even easier, Google Docs lets you collaborate on a variety of file formats, including Word and PDF documents. You can also use helper functions for other file types, or import PDFs and edit them on the fly.
Write faster and with fewer mistakes on mobile, tablet, and desktop with assistive features like Smart Compose.
You can also save time and use spelling and grammar features, voice typing, and quick translation of documents.
Google Docs automatically saves changes in version history so anyone can track and revert changes. You can work offline without an internet connection and Docs stores your documents in the cloud.
2. Libre Office: Word Processor Software
---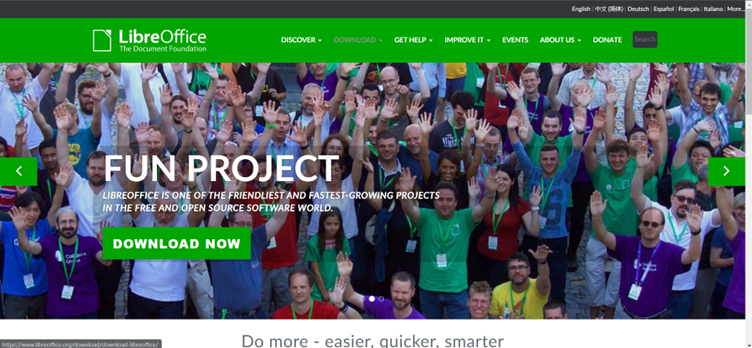 After an online word processor software, we finally arrived at a full-fledged word processor that offers an offline Desktop app and is completely free to use. LibreOffice is an open-source project compatible with Microsoft Word and other Office documents. It aims to bring together all the powerful tools and features of popular word processors into a sleek, modern interface – all for free.
LibreOffice also has the advantage of significantly better code optimization, making it lighter and faster. LibreOffice is also more actively developed and is the default office suite that comes with most Linux distributions. And just recently, LibreOffice 7.1 was released with improved DOC/DOCX file format compatibility and new spreadsheet and writing capabilities. Essentially, this means that LibreOffice is one of is not the best free word processor software available right now. 
3. WPS Office
---
Before talking about WPS Office, we would like to clarify that WPS Office displays ads and there have been many complaints against the company regarding privacy issues. Additionally, WPS Office is developed by Kingsoft, a Beijing-based company that owns Cheetah Mobile, the dubious company that banned Google from the Play Store. Therefore, if you value your privacy, we recommend staying away from WPS Office.
In terms of features, WPS Office is highly regarded as a lightweight word processor software available for free with no feature restrictions. It takes around 300MB of space and offers all three Office programs (Word, Spreadsheets, and Presentations). In addition to all the essential document creation/editing features, WPS Office includes hundreds of free templates and fonts. The free version allows you to create and edit documents in formats compatible with MS Office. To conclude, WPS Office is a word processor software loaded with features and has great utility but definitely leaves a lot of holes in the privacy department.
4. Etherpad Word Processor Software
---
Etherpad is a fully customizable open-source word processor software that enables real-time collaborative editing.
The best thing about Etherpad is its customizability. With full functionality, you can access 290+ plugins and 105 languages ​​to maximize performance. By using plugins, you can fully customize the platform to look and behave the way you want. You can use Etherpad on Linux, Mac, or Windows to integrate with third-party applications such as WordPress, Drupal, MediaWiki, Atlassian, PmWiki, and more.
5. Apache OpenOffice
---
Apache OpenOffice is a free and open-source word processor software that has been widely used for many years. It provides a comprehensive suite of tools for creating, editing, and formatting documents of various types, including text documents, spreadsheets, presentations, and more.
One of the key advantages of using Apache OpenOffice as a word processor software is its versatility. With a rich set of features and functions, it enables users to create professional-looking documents with ease. Moreover, it supports various file formats, making it easy to share and collaborate with others regardless of the software they are using.
Another notable benefit of using Apache OpenOffice is its user-friendliness. Its intuitive interface and straightforward navigation make it easy for even new users to get started quickly. Additionally, it offers extensive documentation and support, which further simplifies the learning process.
Overall, Apache OpenOffice is an excellent text editor that is not only powerful but also easy to use. Its versatility, user-friendliness, and compatibility with various file formats make it a great choice for anyone looking for a reliable and robust document processing tool.
Conclusion
---
With the help of all the free word processor software that we have mentioned in this article, you no longer need to worry about paying for Word processors, the ones mentioned here have just as many features as paid ones. Moreover, most of the word processors we have discussed are highly feature rich. Additionally, they are better at collaboration.