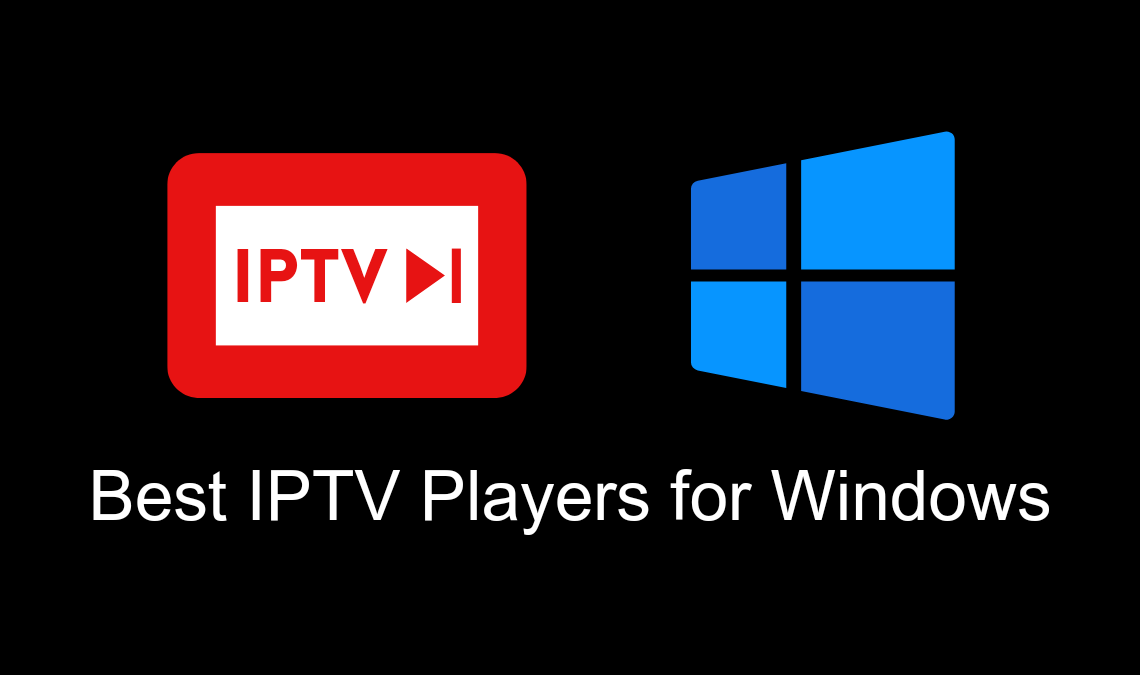 In today's fast pacing climate, cable and network television is no longer an efficient option; instead, most people consume content through streaming alternatives that give videos on demand. One such conventional and vastly superior alternative to cable is IPTV players (Internet Protocol Television) which has replaced satellite TV in many households.
IPTV players enhance the picture quality by a ton and give a much better dynamic range than the traditional dish served on top of enabling content streaming.
In this post, we will inform you of the best IPTV players you can use on your Windows device by evaluating what they offer based on supported platforms, M3U links, codec support, and much more.
VLC Media Player – One of the Best IPTV Players
---
VLC Media is one of the most popular IPTV players among Windows users which is an open-source and free media platform.
Besides streaming IPTV content, the software efficiently manages your local media whilst keeping privacy and security. Only keep in mind that the streaming IPTV on VLC Media will primarily depend on the stability and quality of the IPTV source.
To stream IPTV content on VLC media: Tap on the media Menu>select open network stream. Enter the URL of the IPTV source in the network field and hit play.
Best features:
It is a top-ranking open-source IPTV player.
Easy to use.
One can use m3u playlist IPTV links for streaming.
OTT Player
---
OTT Player is a recommended IPTV player for Windows that supports all the major protocols, including RTSP, TS, RTMP, UDP, and HLS. The software also allows users to control stream content by way of their ISP on various devices by enabling centralized control from the website. OTT also provides M3U8 support.
Best features:
Support various protocols.
User-friendly interface that gives easy channel management.
Kodi
---
Kodi is the best available IPTV player if you want to stream content online via various add-ons. Since the player's channel library is abundant with full-length episodes and previews, you can easily watch any TV show, movie, and live show on it. The Kodi player allows you to browse content from EPGs, PVRs, HD DVDs, etc., and gives M3U link support.
The personalizing display and plug-installed are available to help users access streaming media content on Netflix, YouTube, etc.
Kodi also gives built-in support for playing multi-player games and in its massive library, you will find various new games to explore.
Best Features:
Best App for Installing third-party integrations.
You can watch live streams and record channels in real time.
Lets you watch any program by entering the URL and giving available results.
You can import images into its library and browse them using the remote controller.
PotPlayer
---
PotPlayer is a relatively unknown but equally valuable IPTV player for Windows devices. It has built-in optimization to deliver top quality viewing experience, and just like a VLC player, it supports numerous video codes to ensure all the streams work smoothly.
The Potplayer further lets you select among different sound cards in your stereo to obtain optimal sound effects.
Best Features:
It gives full support for directed Ex FlipMode and Overlay.
Save m3u URLs in the player.
All of the m3U playlists are supported.
Simple TV
---
Simple TV takes the cake and stands out from the other IPTV players mentioned due to its portability.
This property indicates that it will not update new entries in its menu and Windows registry unless you consent, making it secure from invasive eyes.
Additionally, it lets you download playlists created by other users and it comes with radio channels.
Best Features:
Perfect Player
---
If you love to surf through countless TV channels on a laptop as you lean back to relax, then Perfect Player is another great option for you.
The IPTV player lets you control the stream in full screen as it simultaneously keeps the playlist rolling by constantly dropping the few channels that show no signals until they are active again. The interface is also user-friendly, making it super easy for anyone to stream their desired content. Furthermore, customizable options such as plugins and skins are installed to personalize the user experience.
Best Features:
Scalable on-screen display or OSD that expands according to your display size, giving you a better watch time.
Compatible with automatic playlist and EPG generation for users, including XMTLV and JTV formats.
Megacubo
---
Megacubo is your path to discovering new content and media using its community mode to access channel lists. The IPTV player further supports automated recordings of live streams and channels to ensure all your content remains safe.
Megacubo also serves a vast catalog of content that enables over 200 online TV stations and 100 radio channels. You can also add M3U lists in it so it can use it to search for the desired transmission in each one of them.
Megacubo comes with a simple user interface to be easily used by beginners. All this makes it the best IPTV player for Windows users to watch IPTV channels even without proper knowledge.
Best Features:
Megacubo has a built-in supper for casting live broadcasts on your TV using eligible casting tools.
You can integrate an ad-blocker to remove the distracting ads and other content for a smooth viewing experience.
Supports M3U Link.
It enables viewing torrents through magnet links so one can watch any TV shows, movies, etc., they desire.
Also, you can add an open channel to navigate and watch all the shows.
IPTV Player
---
The IPTV player can be considered an inspired model of VLC with similar source codes and user interface; thus, you will face no issue with its streaming capability or compatibility on a Windows device.
IPTV player additionally provides optimum quality streams with low data consumption. This is highly useful when you experience slow internet connectivity, and it makes video on demand and live TV accessible from almost anywhere possible.
You can also organize the IPTV channels in a playlist on this App similar to other players.
Best Features:
Supports a multitude of IPTV lists, enabling users to switch lists of IPTV channels when needed.
A similar interface to VLC makes it easier to navigate through the App for those accustomed to the VLC player.
Conclusion
The best IPTV player for Windows must have built-in support for live streaming, media encoding, playing file formats, fine-tuning audio and videos, etc.
Most of these features are easily available in all the IPTV players that we mentioned in our list. Now, it is up to you to choose the one best suited to your device by evaluating its described features properly.