Google Reverse Image Search helps you find the original source of an image around the web. Also, frequently discover similar or related images used on the Internet or any Internet user. To find an image on Google, you just type the keyword in the search box and try to find it on Google Images.
But time changes with the development and things also change. Now finding an image is not that easy as in earlier times. The problems are solved by the Google Reverse Image Search feature which helps you find a similar image by just pasting the URL of that image or by uploading it to Google Images.
In our previous article, I showed you the step-by-step guide to do reverse image search.
Considering that you know what is Google Reverse Image Search and how to conduct it. I will show you how to perform reverse search on your mobile phones. As I promised in our previous article that I will come with another article showing how this image reverse search can be conducted on mobile phones, here I am.
As the reverse search is only limited to desktops and laptops and you can't perform it on your mobile phones. But there is always some solution to the problem and here is the fix.
Recommended: AOL Mail POP3, SMTP & IMAP Settings
Google Reverse Image Search on Mobile Phones
Previously, I told another way to perform Reverse Image Search on the desktop using a tool called "Reverse Photos". A tool discovered by famous India tech blogger Amit Aggarwal to do the search on mobile devices. I already told you how to perform it on the desktop.
The same procedure follows on your mobile phones also. Let me recall it for you:
Go to Reverse.photos
Upload the image for which you want to conduct reverse image search.
Click/Tap on "Show Matches".
Now, it will show you the same results as shown in the desktop version. It basically redirects to the same result but can be done on mobile phones.
And here is the result shown on my mobile device.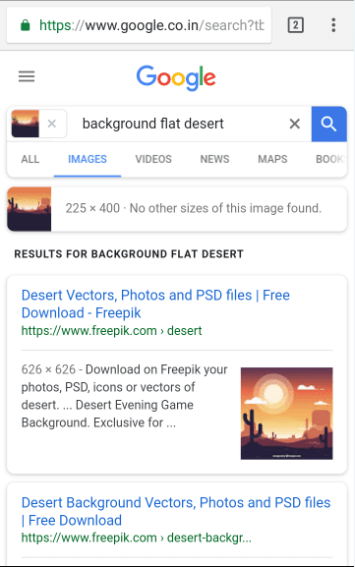 NOTE: When uploading images to reverse.photos, it asks for either Click Photo or Select from Files.
So, you can go for any of these as per your preferences.
There is another tool called TinEye Reverse Image Search.
Recommended: What Song is This? Identify Songs With Web & Apps Online
TinEye
TinEye is another great tool to conduct reverse image search. It is basically an image search engine and held a strong competition to Google Image Search. Over 2 billion URL indexed and growing, so we can't miss the opportunity to use it.
The procedure is the same as above (search by URL or upload an image) and pretty fast showing the instant results. It also shows the source of the image, its size, and color and you can customize according to your demands.
TinEye also comes with browser extensions available for Chrome, Mozilla Firefox, Internet Explorer, etc. The plugin allows you to conduct reverse image search by just right-clicking on an image.
Expect all there is another small trick that works amazingly on mobile phones. When you visit images.google.com on your mobile, you can notice that the camera icon is missing. But if you "Request Desktop Browser", it appears. So, you can follow the same steps and guide to perform Google Reverse Images Search on your mobile phones.
How to Request Desktop Browser in Mobile Phones
If you don't know how to open your mobile browser in desktop browsing mode, here are the steps:
Open your browser on your mobile. (Recommended: Chrome)
Now, tap on the three vertical dots on the top-right corner of the browser.
Scroll down and you'll find an option "Request Desktop Site".
Now, you can without any problem.
Combining both the articles for performing Google Reverse Image Search, I think you can conduct it very easily without any cause.
If you like the article, do share it with your friends on social media!