We often use images for our communication purpose and either tell our emotions related to that image. It may be your image or your grateful moments are attached to it. All social media networks especially Facebook work totally on Images and Memes. But suddenly sometimes you have seen an image and now you don't know where to find that image. And here comes Google Reverse Image Search.
What is Google Reverse Image Search?
Generally, Reverse Image Search is performed by marketers or SEO agencies who promise to increase your website traffic or other stuff. Google Reverse Image Search helps you find your favorite images or similar images/related images. Instead, not only related images but also you can find the original source of the image.
Actually, the reverse search is not possible or cannot be performed on mobile phones and it is limited to Desktops or Laptops. But I will tell you how to do Google Reverse Image Search on your Mobile Phones later on in another article which will be published soon.
For example, your search for any keyword like "iPhone X" and you have many results for iPhone X. But you are looking for pics or images of iPhone X, you will shift to the images tab. Here, there are lots of images of Apple's iPhone X. When you click or select one of the images, you see the following details shown in the image below.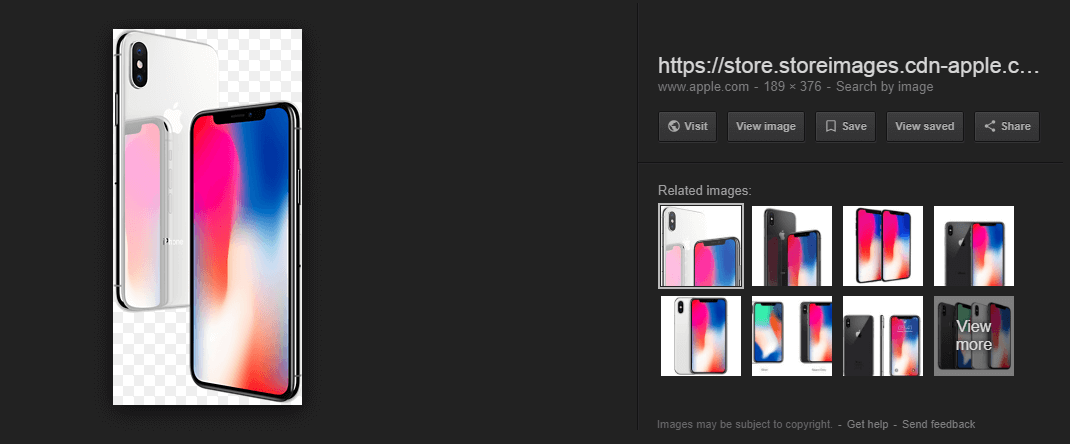 To download or save it, you click "View Image" and then you can download the image. But have you paid attention that it is also showing the website the image originally belongs to and that's "Apple"? You can tap on the visit button to visit the site.
This way you generally find any image that comes to your mind. But there also other great options where you can find the exact matched image or your chosen image.
How to Perform Reverse Image Search?
To find an image from the web using Google Image Search, upload a photo from your desktop or device to Google Images and leave the rest on Google Images. It will do the hard work for you. In addition to it, you can vary the image size, color and find your true image with the same photo.
It also helps find the original date or the first time the image or photo is uploaded on the Internet.
Let me tell you how to perform Google Image Reverse Search, here is the step-by-step guide:
Find the image.
Upload to Google Images.
Related/Similar Image Found.
Find the Image
The first step and generally an important but very easy step. You must have an image that you'll use to perform image reverse search using Google Images. First of all, go to the images tab on Google by searching for an image and then the image you want to find. Or you can directly go to images.google.com.
Now, you must find an image to reverse search for or if you have already it's time to search for it. If you haven't the idea of the image but you have the faded shadow of that image in your mind, draw it on some photo editor.
Upload to Google Images
Now, you have the image in which you have to find a similar image or some other information about that image. Once you are on the Google Images page, click on the camera icon which says "Search by Image". Here, you have two options. Either search by pasting the image URL or by uploading an image.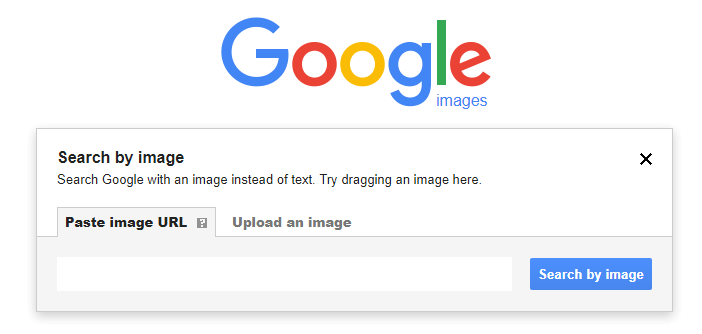 For example, I am using an iPhone image and uploaded it. Once uploaded, hit enter or just "Search by Image". And here are the results.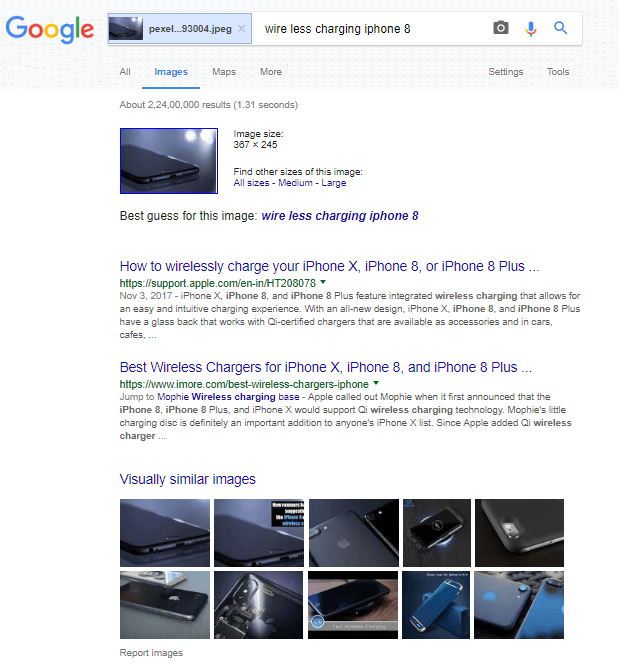 The first similar image is the original image I downloaded from Pexels. Not only that, there are other results like the size you can change.
It also shows which other websites are using the same image for their work on their website. So, it helps in finding the copyrighted images others are using without your permission.
BONUS TIP: It is one of the best ways to get backlinks from other sites who are using your image and not linking or giving credit back to you or your website.
Also Read: How to Upload and Download Instagram Pics on PC Fast [With Images]
Similar Image Found
Now you had a variety of images to choose from and get the best image for yourself. Google Reverse Image Search is one of the great features which Google Images offers and many other benefits of Online Marketing and SEO.
In addition, you can find no-copyright images using Google Image Search, here's how to do it:
On the result page of your reverse image search, select "Advanced Search" from the Settings tab.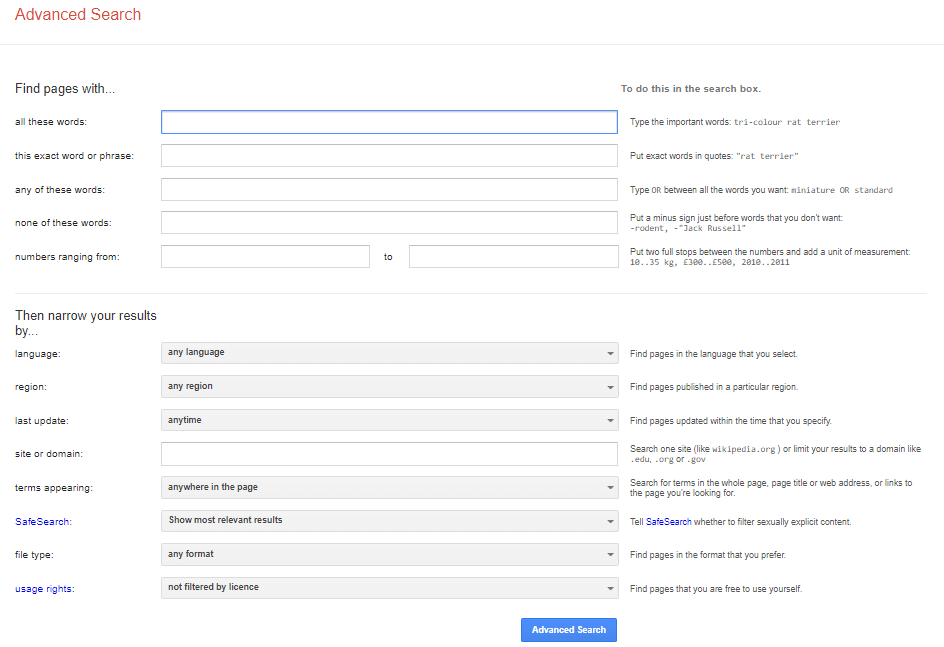 Here, you have several options for finding an image by using keywords, language, image format, and the most important usage rights (copyrighted content).
So, on average, or in total it is just searching for an image by uploading the photo to Google or Upload Image to Google Images Online.
Other Option for Google Reverse Image Search
The famous Indian Tech Blogger Amit Aggrawal founded a website called Reverse Photos and it helps in reverse image search by uploading an image. It also helps in performing image reverse search on mobile phones (Android, iPhone).
Head over to reverse.photos and upload the image as you have done above.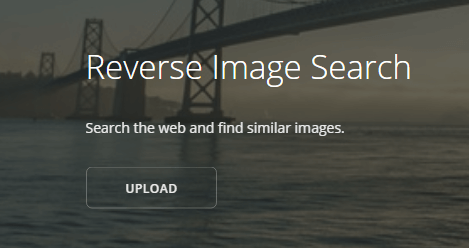 After you have finished uploading the image, it asks you to either upload another image or show matches. And when you click on the "Show Matches" button, it redirects you to the same results as shown above when doing the image search using Google Images above.
It is generally helpful for those who don't want to be pulled in those advanced search options or allow you to perform Reverse Google Image Search on your mobile phones.
If the article is helpful, do share it with your friends!