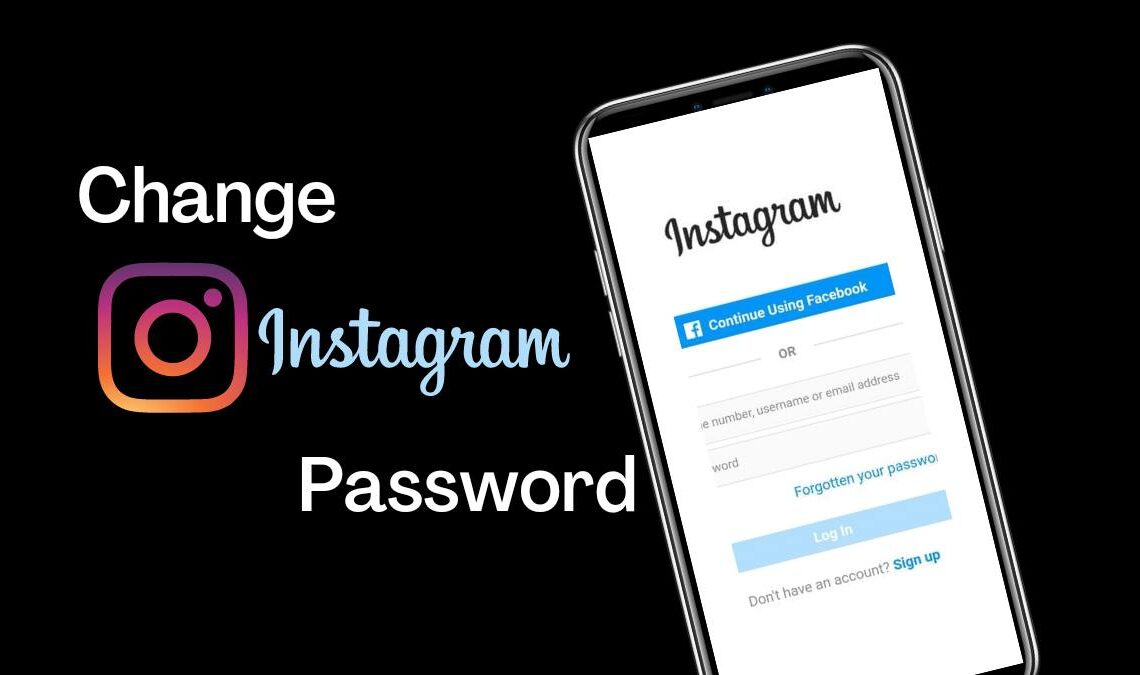 Our addiction as a society to social media platforms and especially to Instagram has only grown over the years. Therefore, more people are spending time and sharing their personal details on the platform than ever before. In this scenario, maintaining security becomes necessary, and a change in the Instagram password can achieve much of this.
Changing the password is a must for users who use a weak password or a password that may have been compromised at times due to prying eyes without their knowledge so that they can prevent their private data from leaking online. This includes all the messages, shared pictures, videos, etc., that one often shares with contacts. Furthermore, forgetting passwords is another common habit of users that a change in the Instagram password can quickly fix. 
If you are one such user, we recommend you to read on and learn how you can change your Instagram password too.
Change Instagram Password on Mobile App
---
This one is a valuable method for users who prefer to change their passwords for privacy reasons frequently. However, you must remember the current password in order to change your Instagram password using the following instructions.
Log In to your Instagram ID using the original password.
Then go to your profile, and select the three horizontal lines on the top right of the screen. This will open up the Instagram menu.
Select Settings from there. 
Next, tap on Security. 
Under login security, on the next page, you will find the password; click on that. 
To reset the password, you will be asked to enter your current password first.
Then carefully enter the new password.
Confirm the new password and select Save.
Change Instagram Password on Web Browser
---
Here is how to change your Instagram password if you use the platform on a browser.
Go to Instagram on your browser and log in to your account.
Next, go to your profile and select the Settings option in the top left corner.
In settings, click the option to change the password. 
Next, enter your current password along with your new password, and confirm it.
Once done, hit change password to implement the reset.
How to Reset Forgotten Instagram Password
---
Using the App
This is the quickest way to reset or change the Instagram password for users who forgot their Instagram account password over time. Hence, they need not remember the previous one to reset to a new one.
Go to the Instagram App, and select login.
If you have forgotten your password, select the Get help with logging in option below.
You will be asked to enter your Email, phone number, or username linked to your Instagram account so Instagram can find your account.
After entering the detail, the app will ask you to send an Email to your linked ID; click on that to give permission. 
Your Email will receive a link from Instagram. Open the link to confirm that you want to change your password.
Next, enter your New Password, confirm it, and hit Save.
Your password will be successfully reset.
Using the Web Browser
Changing the forgotten password on the browser is similar to the method mentioned in the app. All you have to do is go to the Instagram login page using any web browser and click on the Forgotten your password? button at the bottom. It will lead you through the same steps as mentioned above.
If you have created your Instagram ID by using Facebook, then to change the Instagram password, you will need first to change the Facebook password, which will subsequently become the new password for Instagram since the two accounts are linked.
Important Note: In all the ways we have mentioned here, you need to remember one of these three things: phone number, email ID, or user name linked to your account. This information is required to help Instagram locate your account and send you a link to your email address to reset the password. However, if you don't remember any of the three required details and still want to access your account, you must select the can't reset your password option at the bottom. 
Conclusion
If your password is recently compromised, or maybe you forgot it due to not using the account for a while, then the methods mentioned here will surely help you. And even if none of the two things happens to you, we would still suggest you frequently change your Instagram password as a security check for maintaining your privacy.