Having at least one YouTube channel is common among people these days. Many today have multiple accounts that they got started many years ago. Often creators upload home videos on it that only give them regret later on; in this case, you can always choose to remove a video from YouTube. However, if the content is in abundance, or perhaps you want to delete the additional account, you have to learn how to delete a YouTube channel.
Lucky for you, it is a relatively straightforward process and will take only a few minutes of your day. When one decides to delete a YouTube channel, they should be aware that this will mean deleting all their videos, playlists, comments, and more along with the channel. YouTube will remove all their data forever; therefore, creators should be well aware of the aftermath. Although, there are specific alternatives for those who want a temporary fix.
How to Delete a YouTube Channel or Hide it Temporarily 
---
There is a non-permanent solution for those who do not want to delete their YouTube channel but only want to make it unavailable to the audience. Using this method, you won't have to delete your YouTube channel permanently; instead, it will become private for everyone except you. Here is how to delete a YouTube channel or hide it:
First, start by logging into your YouTube account through which you have created your channel. 
Select your profile picture on the top right corner to open the drop-down menu on YouTube. Select Settings from the options.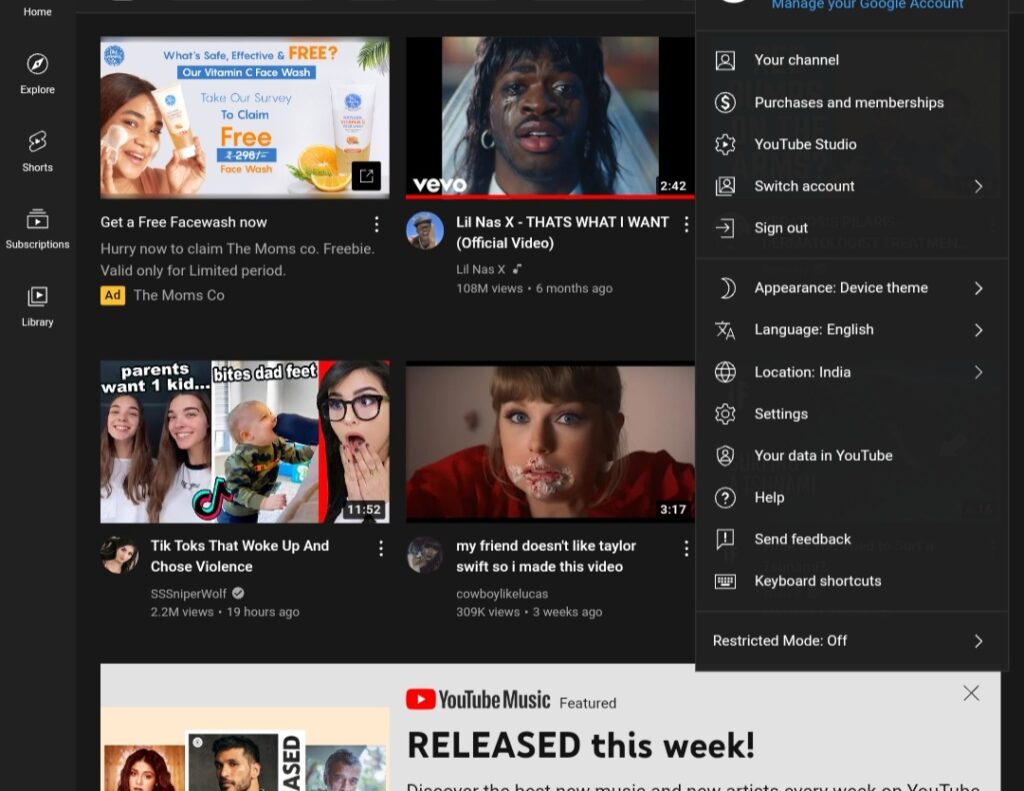 On the next screen, select Advanced Settings on the Account tab of Settings.
At the bottom of the Advanced Settings page, you will find a link to the Delete channel. Click on it.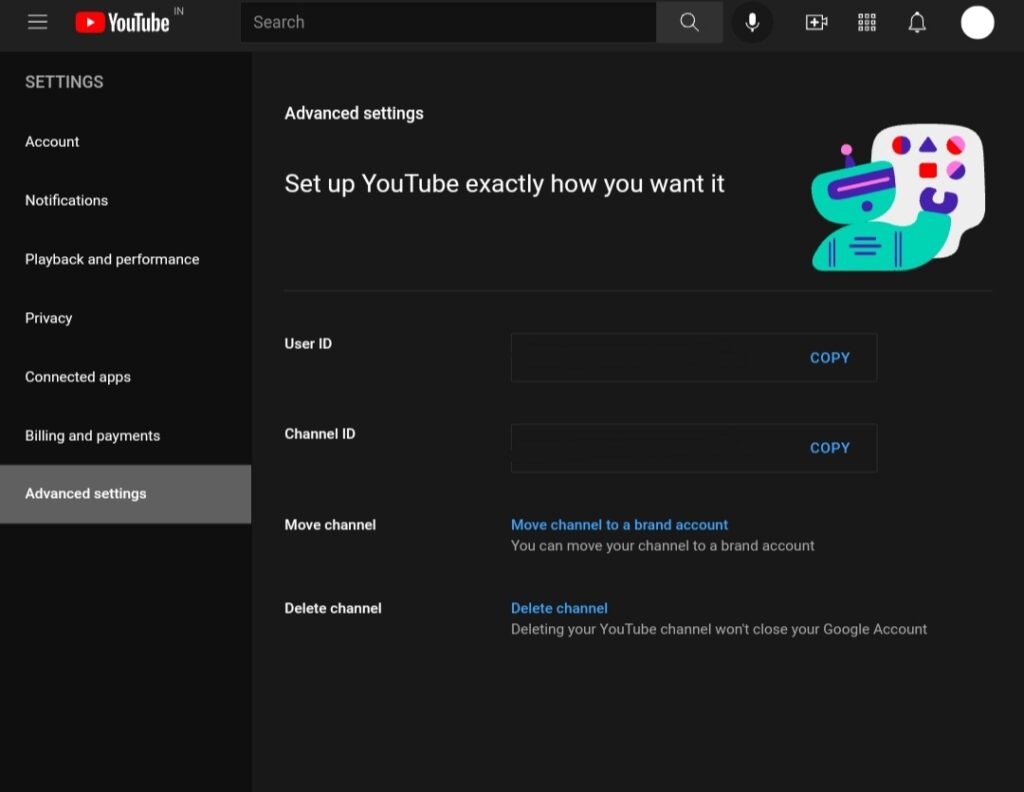 You will have two choices on the next screen: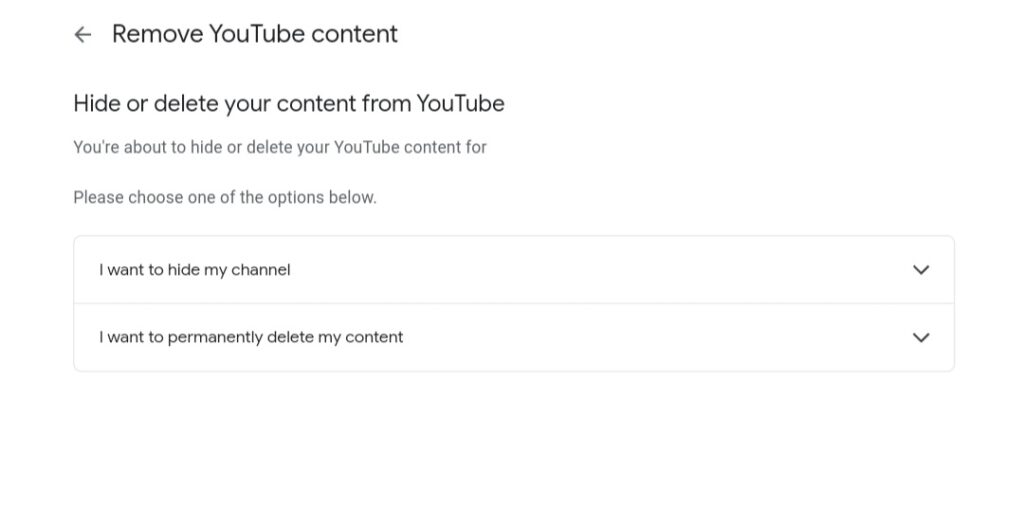 I want to hide my content: Through which you can hide the content in your YouTube channel without permanently deleting the whole account. When you do so, Information like the channel name, likes, videos, subscribers, etc., will become private, and none can access it apart from you. Furthermore, you can reactivate it later on.  
I want to permanently delete my content: This option will permanently delete a YouTube channel and its content, with no reversible option. 
Choose whichever option you find suitable; a drop-down menu will appear explaining what content will be removed or hidden on both options.
Once selected, confirm the choice by checking all the boxes and selecting the Hide My Content or Delete My Content button.
Again, a pop-up will appear for you to confirm your choice. Here you may be asked to enter your email id and password again to verify you. 
Click the Delete My Content or Hide My Content button again.
Things to Know Before You Delete a YouTube Channel
---
If you have chosen to delete the YouTube channel, it will get removed for good. Although, those channels that have a massive amount of videos uploaded may take longer to delete. Some report that it can take up to even 30 days for their channel to get deleted entirely. Hence, it is common to continue seeing the thumbnails of your videos available on your account for some time after deleting them. 
Another detail is that you don't necessarily have to delete your Google account to delete your YouTube channel. And in this process, the Google account you use to log in with will remain as it is. After the channel is deleted, none will be able to find the URL of the channel and name on YouTube Analytics. However, the aggregate report will add other channel databases like watch time without linking it to the deleted channel. 
How to Re-Enable a Hidden YouTube account
---
Once you are logged in, a message like "Your YouTube channel has disabled content" will appear on your content page. This indicates that your channel is hidden, and your content is in private mode, which means no one can view it currently. To make the content visible again, you need to re-enable the account.
Go to create a channel from your settings and fill out the available form. After which, your account will get restored. However, do not click on other options such as To use a business or other name while filling the form, as this will create a brand new channel.
Once your previous channel is recreated, you can turn the videos playlist public again. However, remember that on hiding your channel, the interface will permanently delete comments, replies, and community posts from your channel, which will not get recovered on enabling it again.
Conclusion
Voila, your YouTube channel will get deleted in a few clicks or if you ever want to revisit the nostalgia, select to hide the channel for now and come back whenever you want. Hopefully, this post felt informative to you; leave any inquiries you may have in the comments below.