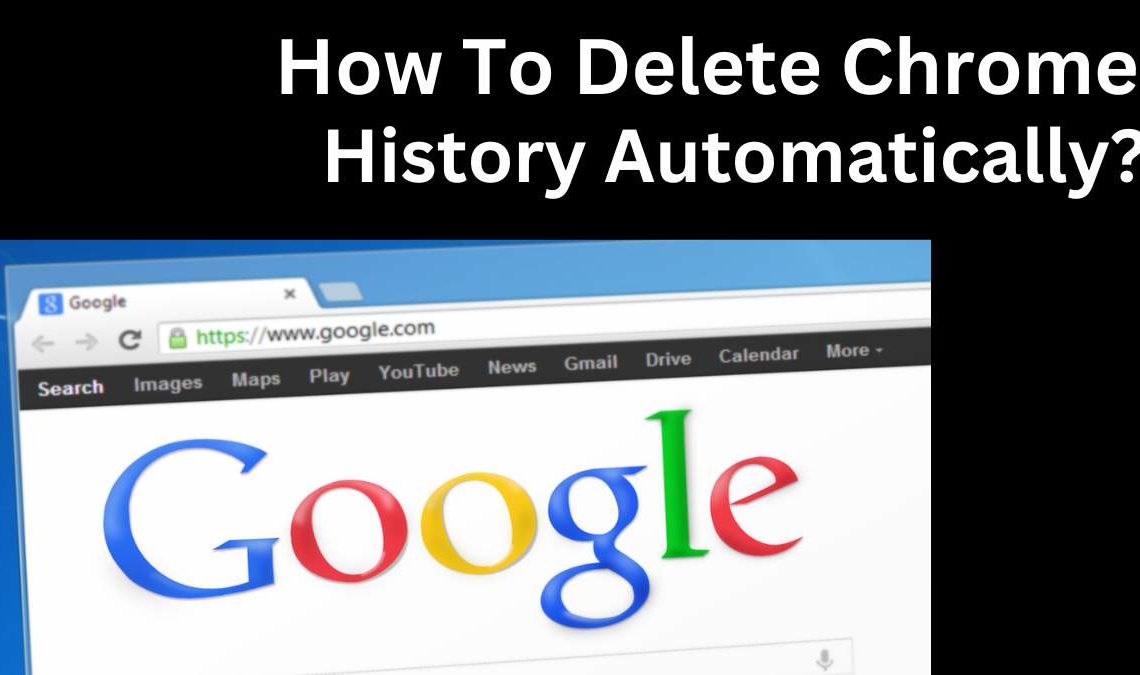 Anyone who has used Chrome browser extensively can attest to the hardship of clearing Chrome history every time you exit the app. But what if there is a way through which one can delete Chrome history automatically? Helping them dodge the entire process of having to do it by themselves over and over again. This alternative will be golden for individuals who consistently forget to delete Chrome history. And hate how much storage its useless online data take up on their device.
Thus, In this post, we shall discuss the process following which anyone can delete their Chrome browsing history automatically—securing their privacy and deleting unnecessary junk from the app altogether.
Use Chrome Extensions to Delete Chrome History Automatically
---
The Google Play Store is filled with various extensions that can be used to delete Chrome browsing history automatically. Two most recommended Chrome extensions are Auto History Wipe and History Auto delete.
Auto History Wipe
---
This Chrome extension is widely used and is especially handy when individuals want to auto-clear Chrome history when exiting the tab. The app itself is straightforward to use, with a simple interface.
Furthermore, it gives us several other options besides clearing browsing history, including download history, cookies, cache, website data, saved passwords etc., each time Chrome is launched. In addition, you can select only to clear local data when you close a Chrome tab.
History Auto Delete
---
History Auto delete is another one of the more popular extensions used to delete Chrome history automatically. The extension has various options, just like in Auto History Wipe, except here, you get an option to delete the history after a certain number of days. If one doesn't want to get rid of their history immediately after closing the tab.
This is great if you're researching and may want to retrace your site clicks to find specific information. Thus, you can use history Auto delete and set it up to delete anything older than only three days, and you're good to go.
Delete Chrome Cookies Automatically
---
This is an alternate method to deleting Chrome history automatically. Except instead of history, you can get your Chrome cookies cleared every time you exit the tab. It can ultimately do the job since many people only want to get rid of their site cookies when wishing to delete Chrome history automatically.
Chrome cookies are small bits of website data stored by your browser each time you visit a new site. This is to remember your product choices and give you personalized product recommendations. Although, it may seem helpful for the above reason; however, some people like to keep their details private and delete their browsing history to prevent Chrome from storing details about them.
Go to the Chrome app, and click on the three-dot icon on the right corner of the screen.
Then choose Settings from the drop-down menu.
Under Settings, head to the Privacy and Security section. And then click Site Settings from there.
Click on Cookies and other Site Data. Incidentally, you can directly copy and paste this URL: "chrome://settings/cookies" in the addresses, which will lead you to the same page.
Lastly, turn on the toggle for clear cookies and site data when you quit the chrome option.
It is essential to know that when you perform the above method, Google owned sites and searches may not get cleared as you leave the tab. Sites like Google and YouTube will still have their history stored on Chrome.
If you want to ensure that Google-owned sites' cookies are also removed from your device, then you can add them to sites that never use cookies from site settings. For this: Go to Chrome Settings> Site Settings> Cookies & Other Site Data, then scroll down on this page and add their URL to sites that never allow cookies.
Note: If you visit these tabs frequently, consider whitelisting such sites by adding them to the "allow" list.
Use Chrome Actions to Delete Chrome History
---
The Chrome actions is a shortcut method to delete Chrome history automatically or with a few clicks. Chrome Actions refers to the specific actions that the app lets you perform directly from the address bar with minimal to no hassle. This also includes deleting the Chrome history.
You need to type clear history in the Chrome search bar. This will generate a clear browsing data button in the suggestions. All you need to do is click on that button. This will delete all your Chrome browsing history and data automatically without having to navigate all the way to the settings.
Open Incognito to Delete Chrome History Automatically
---
It is a well-known fact that incognito mode delete your Chrome browsing history automatically when you exit the incognito window, along with other non-essentials like cache, cookies and other site data. However, one cannot always remember to open Chrome in Incognito mode when they start to surf. Therefore, in this method, you can set the Incognito mode as a default on your Chrome. So every time you open Chrome, it directly leads to the Incognito window.
On your PC, right-click on the chrome shortcut and select properties from the drop-down menu.
Then go to the shortcut tab on the Properties pop-up.
And in the targeted box, click space and add "-incognito" at the end of the line.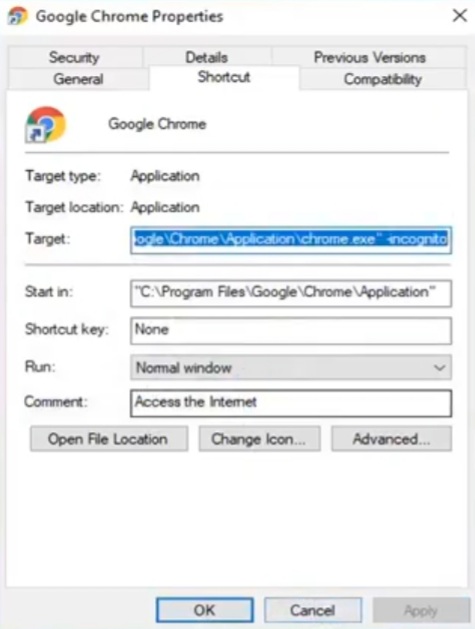 Click on Apply and save the changes.
And that is it. The Incognito window will be set to launch automatically every time you click on the Google Chrome shortcut on your desktop. Unfortunately, this trick will not work on Mac Book and is only viable for windows PC.
Related Posts:
Conclusion
Google Chrome extension is the only legitimate way using which one can delete Chrome history automatically. However, if you cannot use such extensions, the other mentioned methods are quick to come to your rescue when needed. We hope you found this tutorial helpful, and if you have any queries, use the comment section below.