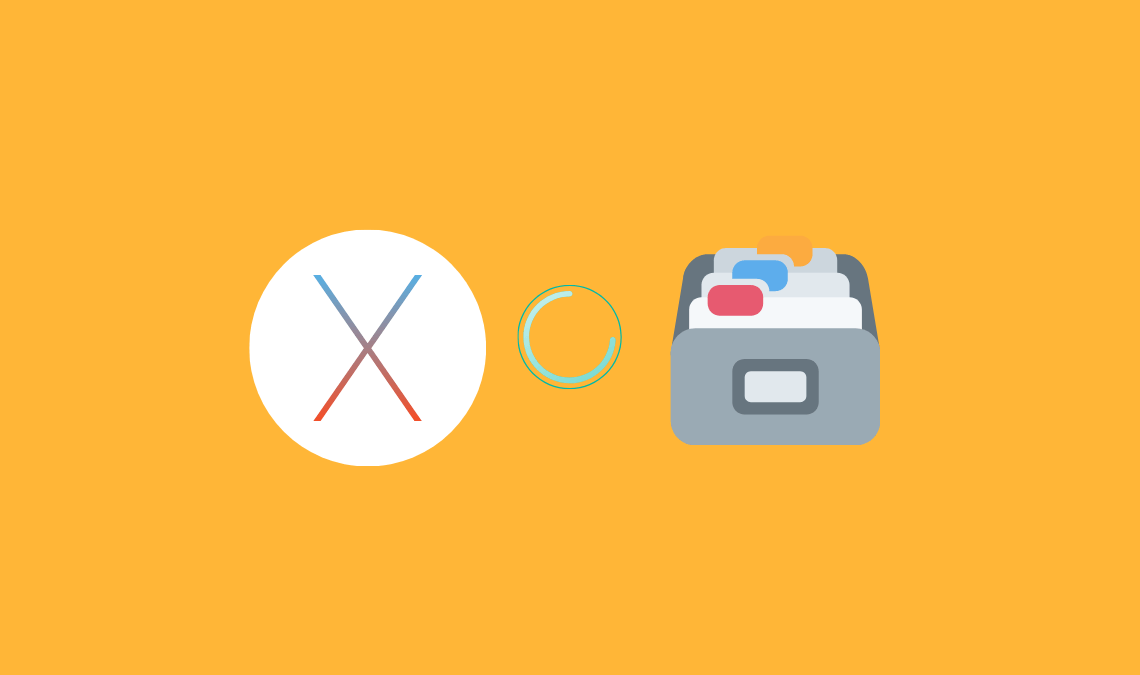 Imagine a situation where you switch on your Mac to access Videos, Audios, Documents, PDF, and Photos of a business-critical meeting. The moment you tried to access, you find yourself in a great setback as there were no files. Everything seemed to be working perfectly fine until now.
Now, the question that arises is how to recover the deleted files from your Mac?
If you or your peer have experienced a similar situation, then go through the Blog post to know more.
Recommended: Top 5 Unique Music Player For Android You Haven't Used
Mac Data Loss
Data Loss is a very sensitive concern as well as a terrible situation. When it happens, it becomes difficult to find a solution. Whether you are a Windows or Mac user, you can encounter this situation sooner or later. The only difference is that Mac systems are a bit more secure in comparison to the Windows system.
Data Loss Solution for Mac: Recovery
Mac systems can become damaged due to physical wear-and-tear, unanticipated technical faults, human errors, and many more reasons. When such an unforeseen condition arises, the only course of action is Recovery.
Prior to digging deep into the Mac Data Recovery solution, let us have a quick overview of Mac Data Loss causes.
Also Check: How To Know If Someone Has Blocked You On Facebook
An Insight of Mac Data Loss Causes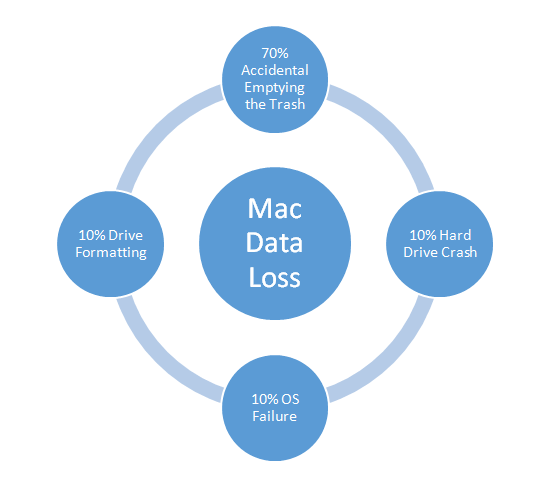 Reasons for Data Loss in Mac
The various reasons for Mac data loss are as follows:
Accidental deletion of files or folders emptying the Trash
System crash
Power failure
Corrupt file system
Hard drive formatting
Hardware failure
Corrupt software
Malware attack
Actions to Resolve Mac Data Loss Issue
Several approaches can be used to restore deleted files on Mac. Some of the common and widely used methods are as follows:
Restore deleted files from Trash
Broadly speaking none of us is habitual to regular Trash Deletion. Hence, recovery chances from Trash are always possible. The point to consider here is you should have moved the Files to Trash, not permanently deleted. To recover files from Trash.
Steps are as follows:
Go to Trash Folder
Find the File
Right-click on the selected file
Click Put Back
or
Undo Move
If you have deleted a file by dragging it to Trash, then use Undo-Move Option to recover it.
Use Command-Z for Undo Move
It will restore the file to the previous position.
Recommended: 7 Best No Crop Apps For Instagram & WhatsApp
Time Machine Backup
If you have Time Machine Backup on your Mac, it is another effective solution. The consideration point here is it should be in Enable Mode.
Steps are as follows:
Launch Time Machine
Click on Spotlight
Search Deleted File
Restore the Deleted File
Cloud Storage Option
It is another smart recovery option used by pro-active Mac users.  This primary intent of this storage option is to create multiple back-ups of their files. Hence, when a data loss situation arises, the user can quickly restore data without any issues.
Internet-hosted backup system
If you are also among the users, who use the Internet-hosted backup system, then you must have previous versions or even the latest version of the file in the Online Archive. Just search the version from the interface and restore it.
Third-party Recovery Software
Another efficient solution when all the above solutions fail to resolve the concern is Data Recovery software. It helps you to recover deleted files on Mac seamlessly. The major drawback is that it will work only in a Logical Failure scenario. Another challenging task is the selection of the right tool as a random selection can result in further aggravation.
Data Recovery Services
One of the best and sure-shot way for Mac Data Recovery. The best thing about this solution is it will work in almost all data loss scenarios, either logical or physical.
To sum up, out of all the prominent solutions mentioned above, services from StellarData Recovery is the ideal option. It is a renowned and reliable Service Provider for the past 23+ years in this particular niche.
Final Thoughts
Regaining Mac deleted Files is no more a wrecking task. You can choose any of the above-stated solutions to recover deleted files on Mac, depending on the situation. Go for Stellar Mac Data Recovery Services to recover lost or deleted Mac data.
Source: Stellar Data Recovery