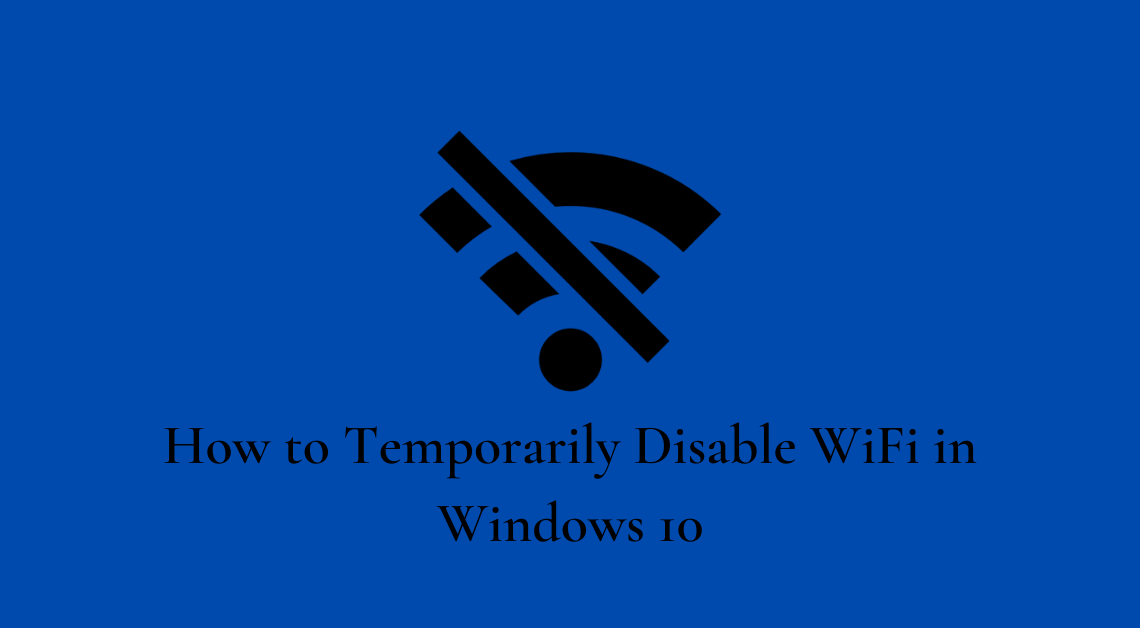 Disable WiFi in Windows 10: While having access to WiFi is more of a necessity these days, there might be times when we don't actually need to connect to a WiFi network. However, every time you log in to your Windows 10 laptop/desktop, you are automatically connected to a Wifi network that your system remembers.
In case you just want to go through some files offline or want to watch a downloaded movie, you might not actually need to use the WiFi. Connecting to the WiFi in the background in such cases inhibits the performance of your battery.
So, it is best to be mindful of when your device is connected to the WiFi.
How can you do that?
By identifying when you wouldn't be needing WiFi services and then temporarily disabling it.
This article elaborates on the various methods through which you can temporarily disable WiFi in Windows 10.
 Using Shortcut Key to Disable WiFi in Windows 10
---
Depending on the model of your laptop/desktop, there might be a key on our keyboard with the WiFi symbol on it. You can use the shortcut method that involves pressing the fn + key with the WiFi symbol.
This shall turn off WiFi on your Windows 10 device. You can use the combination again to enable the WiFi afterward too. 
Disable WiFi in Windows 10 from the Taskbar
---
Click on the WiFi icon from the taskbar at the bottom. 

If the WiFi icon is not in plain sight, click on the upward-facing arrow. You can view some of the other icons. Find the WiFi icon and click on it.



Click on the WiFi section at the bottom left to turn off the WiFi temporarily OR click on Airplane mode to enable it. Note that enabling airplane mode shall disable all wireless services such as wireless headphones or Bluetooth paired devices.

Here are a few articles related to WiFi passwords and WiFi speed that you might want to check out.
Disable WiFi in Windows 10 through WiFi Settings
---
Go to WiFi Settings from the Start menu.
From the menu on the left, go to WiFi.
Turn off the slider under WiFi to temporarily disable WiFi on your Windows 10 device.
Conclusion
---
For the love of the battery efficiency of your Windows 10 device, turn off the WiFi when you don't need to use it. We hope the above-mentioned methods shall help you do the same. If you found the article helpful, share it with friends who might find these methods helpful too.