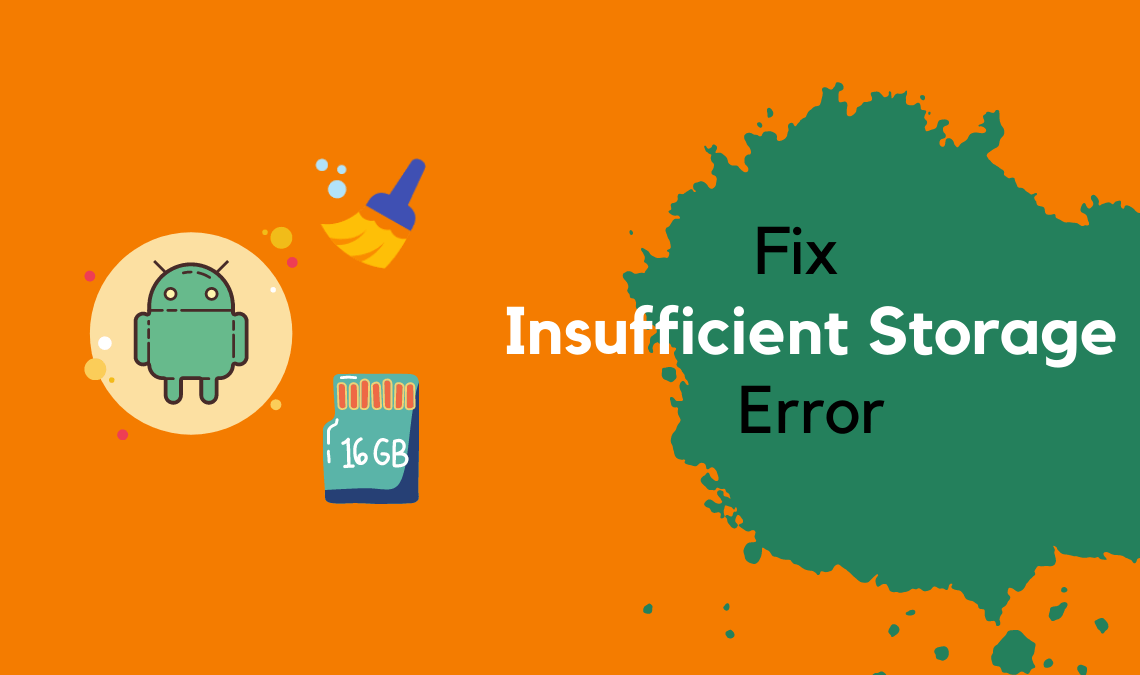 Did the 'Insufficient storage available' error pop up on your Android and iOS mobile, despite available space?
Yes.
And, you would've experienced difficulty in downloading and installing new apps or updating existing ones, though the app or update takes far less space than what is available, right? I guessed so, as you're looking for this solution.
Don't get surrendered to your emotions.
First things first, let's accept that internal storage is never as much, as it appears to be.
In reality, it is a lot less than it appears. Cheers to the OS, as well as the wasted space caused by it to format the storage medium. Any pre-installed apps add fuel to fire over and above. Then we get our share.
'But I have an SD Card' – is this your response at this stage?
If yes, then please note that it's external storage and out of context at present.
Recommended: 
Fix Insufficient Storage Error
Let's take a deeper look at the problem as most problems come with a solution packaged with it.
We just need to observe the problem thoroughly and identify the solution. Apps use three sets of storage space viz., for themselves, for the data files, and for the cache.
Though purported as free space, the cache has the potential to proliferate quite large and the relative space is not available as a working space for the OS to perform app installation or update.
There's enough room at the end of the process for the app or update, but not enough to execute the process. So lack of working space is the root cause for the 'Insufficient storage available' error that sporadically puzzles Android and iOS users.
iOS is much less prone to this vulnerability than Android, as the cache is contained in the same sandbox as the app itself and its data. iOS fortifies each app for security reasons and so there is no purported free space where cache actually resides.
Thus, iOS knows if it has enough memory to install an app before it even tries. Nonetheless, when the error is encountered, the root cause remains the same, i.e, Insufficient Storage Error in iOS.
Now the obvious solution is to clear the cache. Some devices offer the option to clear the app cache in the 'Settings' menu while others force you to do it manually or use a third-party app.
So, how shall we nail down the best-fit solution?
First, check whether your device has an option to clear the cache for all apps.
Clear Cache of Apps
---
If yes, you are home.
How to do so depending on the version of Android or iOS installed and the device.
If you don't have this option then the next best is to try using a third-party app. If your phone won't even allow installing this app stating 'Insufficient storage available', then my friend, you are left with no other choice than to delete the cache for each app.
To do so, choose 'Apps' in the 'Setting' menu.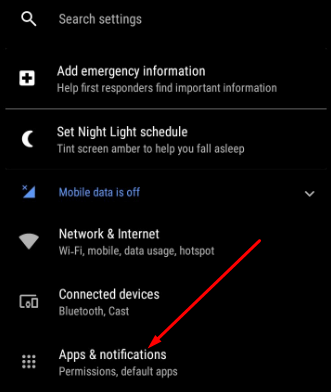 Now you'll see a list of all apps downloaded or running on your phone.
Tap on any app in this list to select it, and then choose 'Clear Cache' to clear the app's cache.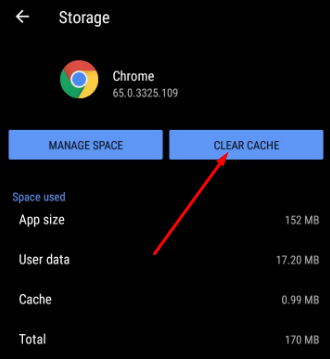 Again, it depends on the version of Android or iOS installed and the device. Just pick and execute the best-fit solution to your situation to clear your device's cache and you'll be able to download and install new apps or update existing apps again in a matter of few minutes.
Also Read: