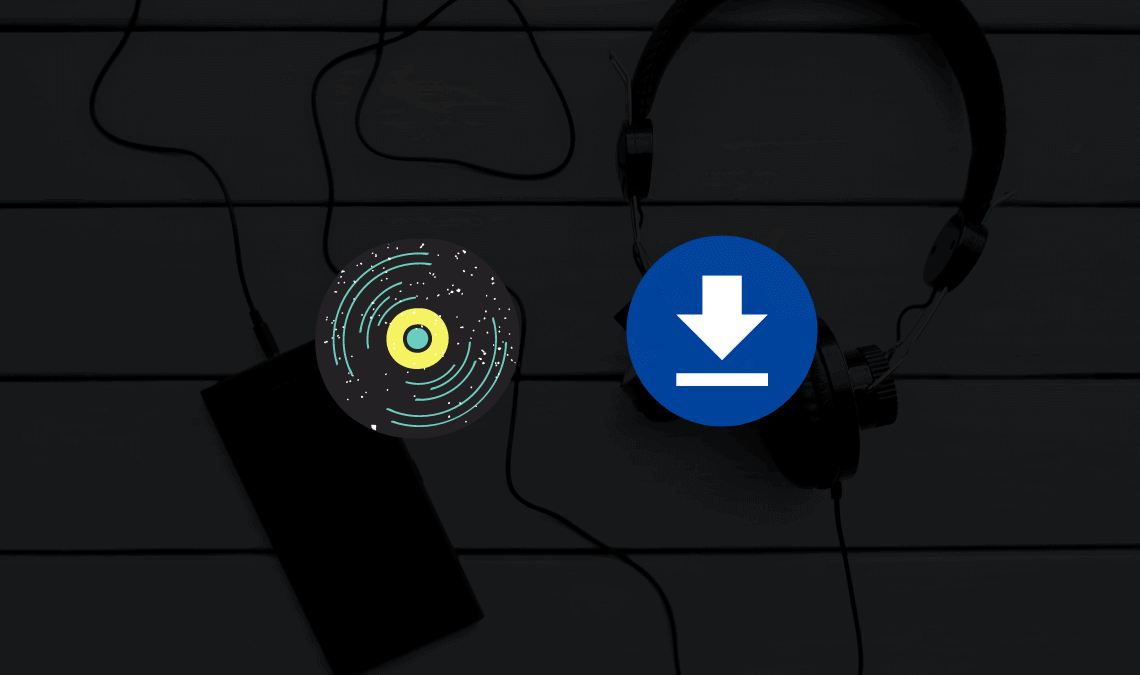 Music lets us live our life the way we want and we attach some emotions to it. Whenever some music plays around us, immediately we think about some instances or remember our best feelings. Like me, you must have thousands of music tracks, albums, and a variety of songs. But we choose to listen to some of them instead of all of them in our daily life. But where to get free music in this premium full world? Yes, there are places available to download free music. Instead, totally free music. It may be any device, Android, iOS, Windows, available for all. After using many free music downloader app and software, I selected some of the best music downloaders for you.
Like the music player apps, there exists a music downloader also. And the best part is it can download any type of music. I'll be showing you the apps for Android, iOS, and some tools, the software you can use on our PC as well.
Here's the list.
For Android & iOS:
Spotify
SoundCloud
Google Play Music
4shared
Music Paradise Pro
For Computer/PC/Laptop:
IDM
uTorrent or Bit Torrent
Freemake YouTube to MP3 Boom
MP3Jam
YouTube Downloader
Free Music Downloader (Android & iOS)
So, now you know the list. But, before you jump to these apps downloaders, make sure to know about each of them reading until the end of the article.  You might come to know about your choice and flavor and some additional information you might need later on. Let's make some noise for our music tracks.
Spotify Music
Spotify is a music, podcast, and online streaming service that offers a variety of soundtracks in overall all countries. They have a huge database where you can search for music, podcasts, etc. It can be one of the best free music downloader app for Android and iOS. It comes with a premium version also, but now freely available on mobile and tablets.
Play any song, anytime on any device.
Ad-Free.
Amazing sound quality.
SoundCloud
It is one of the world's largest music and audio streaming platform with a buzzing community of artists and musicians constantly uploading new music. I am using it for time and it's working fine for me. You get over hundreds of millions of soundtracks and emerging artists. Also, there is available the Plus version for creators. Well coming to the downloading part, it's amazing and downloads mp3 music right into your device.
Google Play Music
Another great music downloader for Android as well as iPhones. A music product from Google redefining the music states very well. Comes with thousands of music tracks, MP3 songs, albums either inside or outside. Not only a downloader but also a music player which can replace your default player as it comes with plenty of features. Download new songs or play your device songs, it does both amazingly.
You can listen to Android, iOS, and the web.
Stores up to 50k songs from your own device.
Recommendations based on your activity.
4shared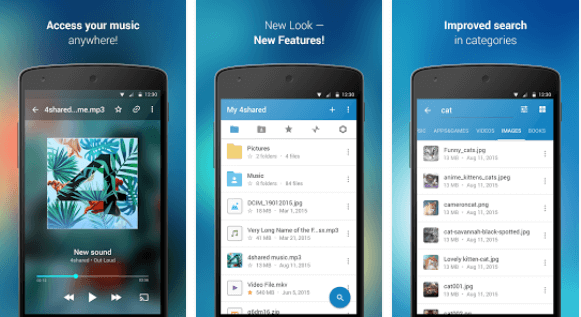 Do you like File Manager? You'll like 4shared. It has numerous songs in its database. You can search for your favorite music or albums. It lets you search their database for MP3 music files and displays them on the screen. Not only search, once you found your song, but you can also download it to your device, so you can listen to it anytime. We can say that it's a downloader as well as a file manager for your music files and you can get older MP3 files on it.
Music Paradise Pro
Now, here comes my favorite music downloader which is as amazing as hell. I am using it since I came to know about the very first day. And it has been over 5 years. Music Paradise Pro lets you search music files just like the 4shared and download them to your device. It only shows MP3 files, and you can also listen to them online which helps to identify songs online. Also, it has several search engines for their database to search to find your tracks.
It may be older or newer, every type of album songs are present to download it totally free. Or if your device doesn't have much storage, you can listen to songs online anytime. It is not available on Google Play, you have to download it from other sources (mirror links).
Free Music Downloader (PC/Laptop)
Now, we have some downloaders for our devices like Android & iOS. But these are also available for desktop/PC. Let's check them up.
IDM
You must be familiar with IDM. It is one of the best download managers for PC and Laptops. IDM has performed far better than any other download manager like FlashGet or Online Download Manager. In fact, IDM distributes our file into fragments and download them separately on their servers and once finished, combine them into one file.
If you have a download speed of 1mbps, IDM will get 1.5mbps to you as it is more tweakable and best. IDM also has the Grabber feature which helps you find content (music, video, etc) from any site.
μTorrent or Bit Torrent
It may be one of the best methods to download anything from the web. uTorrent is a P2P (Peer-to-Peer) network that can only work if someone tries to make it live. Especially best for downloading large files. A network that doesn't allow your file to be corrupt. The resume feature can fetch any content effectively.
Talking in the way to music downloader, yes it is the best for PCs and even the large files are not a problem.
Freemake YouTube to MP3 Boom
Well, surprisingly it is not a music downloader software or tool but actually a "YouTube to MP3" converter. But anyhow, we want to download music files and looking for a PC tool which can help us freely. So, this software works well and downloads MP3 music files.
YouTube to MP3 Boom allows you to search the music or an album and let you download it to your PC/Laptop. The quality also matters so it finds the highest possible quality (320kbps) if possible.
To download YouTube videos, I use either YouTube downloader or other applications like Tubemate or vid mate on my Android phone. I also use YouTube download as free YouTube converter and you might like it too.
MP3jam
Basically, it is also used for downloading YouTube videos. But except only YouTube videos, MP3jam also downloads MP3 music files as the name suggests. It has multi-threaded file downloads, it can download from multiple sources at one time. Also, your MP3 songs are just one click away as it downloads music in just one click.
Just like Freemake YouTube to MP3 Boom, it serves as the highest quality possible (320kbps). If you are using any other downloader, you should try it once to download music albums.
YouTube Downloader
One of the largest used software to download YouTube videos. When I was in X standard, I used to download videos from YouTube using this software. You can say, I am kind of a fan of this great software. But, I am limited to its features like it can convert videos to any other format.
Also, you can use it to modify your own music collection stored on your PC. As it is one of the famous tools, there is not much to say or discuss. We all are familiar with it. Because of its misuse, it not available to download as some other software has taken its place.
Conclusion
There are many applications and software available to download music for free. But the thing is which is the best and authoritative so we can use these free music downloader without any fear. As far as we discussed all these, I used them and they are great. Tell me which one are you using or is there any other tools or application which is working great as these or equal to these.
If you like the article, do share it with your friends on social media!