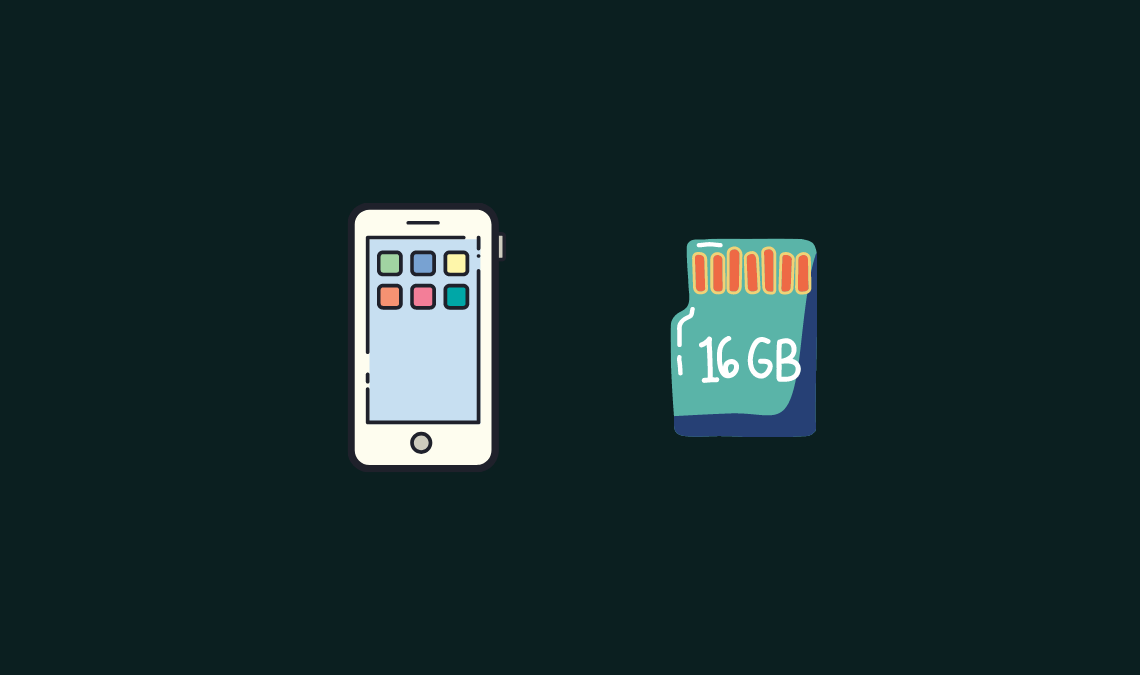 Here's how to Get More Storage Space on iPhone (Free Up Storage Space on iPhone) to make room for downloading new apps and games.
iPhone storage issue has been well documented in the past and unfortunately remains a very common one even today. Users constantly complain about storage space getting filled up even without downloading anything new on their iPhones. And getting the insufficient storage error.
If you have been facing low storage for new apps and games on the iPhone. Keep on reading this post to know how to clean out your iPhone's memory, delete junk & temporary files. And to recover lost storage space including tips to clean out browser cache (Safari) without losing browsing history or bookmark pages.
In this tutorial, we are going to share the best ways to give your iPhone (iPad/iPod) a memory and speed boost. Unnecessary junk files get accumulated on iOS with the passage of time without a user even realizing it until it's too late. Data cache and junk files take up precious storage space that hogs memory and slows down iOS.
The problems are particularly severe on 16GB and 32GB iPhone models on which the storage space gets quickly filled up. Here's how to clean out iOS, remove unwanted junk and cache to get your iPhone, iPad, or iPod device to run faster than ever before.
Why Regularly Removing Cache & Data On iOS is Important?
---
iOS is pretty efficient firmware, it does a decent job of making sure that junk and cache get piled up to consume too much storage space on iPhone, iPad, or iPod. Or it might be possible that you have duplicate files.
Although, iOS performs better than other mobile platforms in this regard still it's not perfect. Apple's mobile firmware gets clogged up over time with unwanted files and cache data. This can adversely impact the device's performance in terms of speed and storage space.
In this post, we are going to show you how to remove junk and memory-consuming files on iPhone to recovery lost storage space as well as make the device run faster.
Spring cleaning iPhone or any other iOS device removes unnecessary files that eventually translate into improved device performance for a long time to come. So, if you want to run your iOS device at an optimum speed with enough storage available for downloads at all times, then follow the instructions below.
How to Clear App Data (Free Up Storage Space on iPhone)
---
Here's how to clean app data on an iOS device:
Go to Settings > General > Storage & iCloud Usage.
Tap Manage Storage.
Locate the app which is taking up larger than usual storage space and tap on it.
See if Documents & Data is not consuming too much space. If it's over 500MB for the app, you may be better off deleting that app by tapping on the Delete button and reinstall it to get extra storage space.
How to Free Up Storage Space on iPhone (Delete Safari Cache)
---
Before starting you should note that to clean out the cache on iPhone by deleting the Safari cache will remove websites that you were logged into previously along with browser history.
Go to Settings > Safari.
Scroll down and tap Clear History and Website Data.
Tap Clear History followed by Clear Data.
That's all. You should now see more storage space on iPhone for downloading new iPhones and iPad.
Recommended:
How to Clean Out iPhone Memory – Recovery Memory for Downloading New Apps/Games
---
Apple has designed iOS especially to effectively handle memory so that user doesn't run into low memory space issue for installing new apps and games. On iOS, apps running in the background don't take up memory like on other mobile platforms.
But even then memory gets filled up over time. One quick way to squeeze out more memory is to restart iPhone. Giving your device a quick restart on a constant basis releases memory space that's otherwise consumed by cache and junk. Here's how to do it:
Hold down the Sleep/Wake button until you see 'slide to power off on the screen.
Slide finger on the power off switch to turn off iPhone.
Wait for the device to shut down completely and hold down the Sleep/Wake button just long enough until the phone turns on.
That's all.
Regular device restart is a quick, effective way of clearing out memory, especially on older iPhone models.
There are some third-party tools available that can be really useful to manage device memory and storage on iPhone, iPad, and iPod. Try out PhoneClean or iMyFone Umate that are some of the most effective software to Free Up Storage Space cleaning iPhone memory and clean junk on iOS devices.