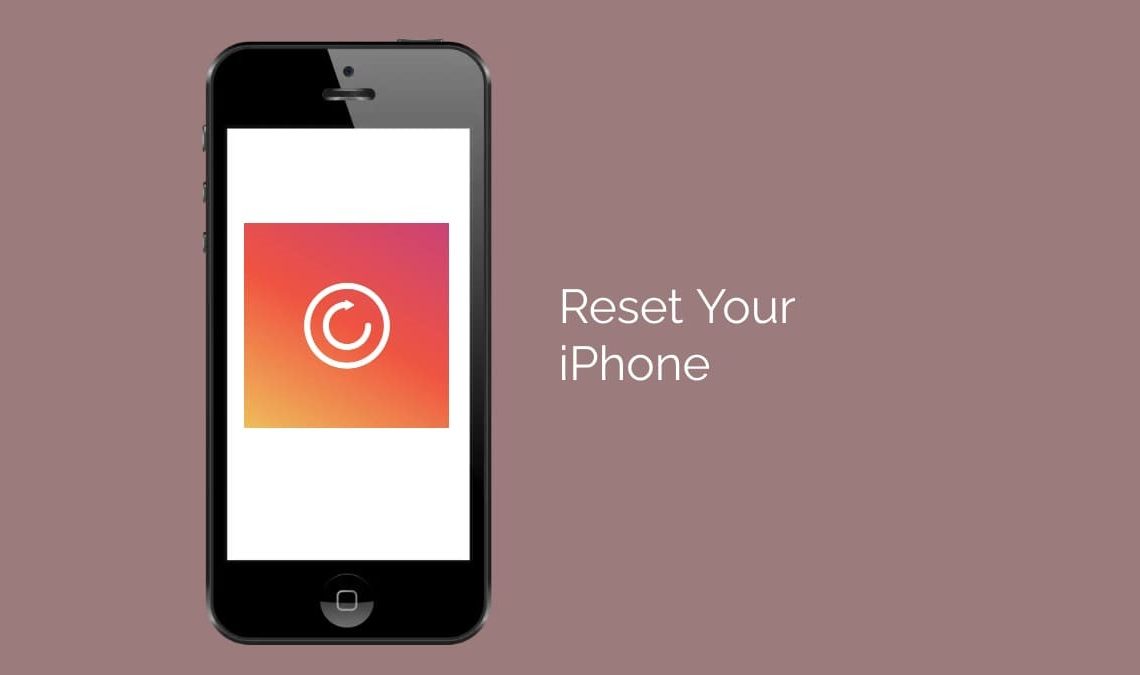 There are a lot of reasons to reset your iPhone like software glitches that may cause your iPhone to behave erratically. You may also want to reset your iPhone because of battery or performance issues, display issues, security concerns, etc.
However, the most common reason to reset your iPhone is when you are going to sell it or give it away. Resetting your iPhone ensures that all your data remains confidential, can improve performance, and also comes with many other perks.
Before we tell you how you can reset your iPhone it is important that the user understands the difference between a hard reset, a forced restart, and a hard reset, Once you understand the difference, you'll be all set to reset your iPhone.
The Difference Between a Soft Reset, a Force Restart, and a Factory Reset
---
Restarting your iPhone normally is what is known as a soft reset – it will not cause data loss but simply power your iPhone down and then immediately power it back on. The same goes for forced restart, which lets you use hardware keys to restart your iPhone when the touchscreen becomes unresponsive or your apps start acting weird. Factory reset is a whole different beast. It returns your iPhone to its original state when taken out of the box: It erases all content, settings, and personal information from the device.
We recommend factory resetting your iPhone only as a last resort if you're having an unresolvable problem, but it's also recommended to use it when you're selling or exchanging your iPhone, gifting it to a friend, or giving it away. if your phone is lost or stolen. This is not necessarily permanent, as you can use the backup to restore all your phone data and settings.
We will not be discussing soft resets or forced restarts in this article, we will simply be focusing on Hard resetting your iPhone.
Before understanding how to reset your iPhone, let us take a look at things we should do before resetting our iPhone
Things to Do Before Resetting an iPhone
---
Before factory resetting your iPhone, you need to back up your iPhone so that you can restore your personal data later. You can back up your iPhone using iCloud storage, Mac storage, or a third-party cloud storage service.
Be sure to unpair your Apple Watch if you already paired one with your iPhone.
If you sell or give away your iPhone, be sure to turn off Find My on your iPhone. This Apple feature allows you to locate and play audio on your lost iPhone or even erase your iPhone using the Find My app. New users won't be able to deactivate Find My without your Apple ID password, which you obviously won't share with anyone. Also, before you sell your iPhone, be sure to remove your iPhone from your Apple ID.
If you're switching to a non-Apple device, you'll need to deregister iMessage. To do this, open Settings > Messages and turn off iMessage. 
Now that we have completed the prerequisites for resetting the iPhone, let us take a look at how to actually reset your iPhone.
How to Reset an iPhone
---
Go to Settings -> General. Then scroll down and select Transfer or Reset iPhone.
Tap Erase All Content and Settings and you'll see a list of items to be deleted from your iPhone. Select Continue.
When prompted, enter your iPhone password or Apple ID password. Once you've done this, your iPhone will complete any pending backups. You can also choose to skip backups.
Next, enter your Apple ID password and tap "Turn off" to turn off Find My Phone and Activation Lock. If you can't remember your password, please take a look at how to reset your password or take a look at the next section that deals with how to reset an iPhone without a password.
Finally, tap Erase iPhone to factory reset your iPhone. If you're using an eSIM, you can choose to remove or keep the eSIM. If deleted, you'll need to contact your network provider to reactivate your cellular plan. 
If you have forgotten your password then there is a way to reset your iPhone, which we will talk about in the next section of the article.
How to Reset an iPhone Without Password
---
If you forgot your iPhone passcode, there is a way to reset your iPhone from recovery mode. This method requires a Mac or PC with iTunes installed. Recovery mode allows you to erase everything so you can set it up again. Once you've reset everything, you can restore your iPhone data from a backup or set it up as a new device. Here's how to reset your iPhone without a password:
First, turn off your iPhone completely.
Next, enter recovery mode on your iPhone. Here are the steps to order
For iPhone 8 and later and iPhone SE 2nd and 3rd generation: Press and hold the side button.
On iPhone 7 and 7 Plus: Press and hold the volume down button.
On iPhone SE (1st generation), iPhone 6s and earlier: Press and hold the Home button.
Continue holding this button and connect your iPhone to your Mac or PC using a compatible cable. Make sure you don't release the button.
Hold the button until you see the recovery mode screen with the lightning cable icon pointing to the Mac icon on the desktop. Then release the key. If you see the password screen, instead of the recovery mode screen, you need to turn off your iPhone and start over.
Open Finder on your Mac device running macOS Catalina (or later) and select your iPhone from the sidebar. For an older Windows PC or Mac, open the iTunes app and click the iPhone icon.
When you see the option to restore or update your iPhone, select Restore.
You will see a dialog box asking you to confirm your decision, Click Restore and Update.
Next, follow the onscreen instructions, and your computer/Mac will download the latest software update for your iPhone and begin the recovery process. This process can take up to 15 minutes.
When the process is complete, your iPhone will restart and display the setup screen. Then, disconnect your iPhone from the computer to set it up as new.
More on iPhone:
Conclusion
---
Make sure to follow all the prerequisites. Otherwise, you may face security issues. With this in mind, you are now all set to reset your iPhone. But do remember, this is a last resort and not something you should do every time your phone hangs or glitches. Be safe!