There used to be a time not long ago when our phones were like an open book for anyone to view. Although times have changed since, and today you would hardly find a person who doesn't keep a passcode on their phone. Passcodes provide high protection and are generally used as a safety backup for Face and Touch ID. However, they can sometimes be time-consuming, often bothering many iPhone owners. And thus, one may be encouraged to find out how to Turn Off the Passcode on iPhone if they are also having inconveniences using passcodes or want to turn them off momentarily.  
How to Turn Off Passcode on iPhone
---
Note that keeping your iPhone unprotected is highly risky and can cause privacy intrusion by anyone with physical access to your phone. Thus, be highly cautious about your phone's whereabouts after turning off the passcode and only proceed with the below steps when assured completely.
To turn off the passcode on your iPhone, start the process by going to the settings app on your device.
In the settings app, if you are an iPhone X or later model user find, scroll down to see the option for Face ID and Passcode, or in the older version, you'll find an option for Touch ID and Passcode; tap on that.
To access the Passcode settings, you'll need to enter your password on the screen.
Then scroll down and tap on the "Turn Passcode Off" option.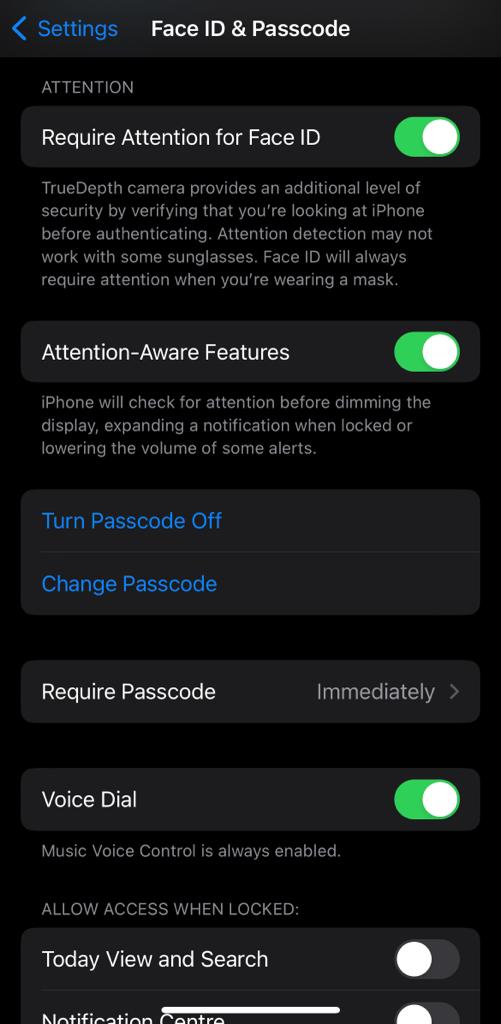 A warning box may appear to ensure you want to Turn Off your passcode. Click on the Turn Off button to confirm and close the pop-up.
Enter your current iPhone passcode to disable it on the Turn Off Passcode screen.
If a prompt appears on the screen asking you to enter your Apple ID password. Type that and tap on Turn Off.
You'll load back to the passcode settings screen, but instead of the Turn Passcode Off button, there will be Turn Password On. You can quickly reverse the steps and secure your phone by clicking on it.
It is essential to mention that your iPhone will no longer store your Apple Pay cards without passcode protection. And the Touch ID and Face ID will also get disabled. Furthermore, you cannot reuse the old passcode you disabled to reset your Apple ID if you forget it.
Related Posts
Conclusion
Passcodes are necessary to prevent yourself from privacy preach, especially if your phone gets stolen or lost. It further creates a barrier for your nosy friends to get access to your private details. Thus, it is helpful in more than one way.
But at the same time, passcodes are a hassle when you share your device with someone and have to keep unlocking it for their use. Therefore, we suggest you use this technique to turn off the passcode on your iPhone when in need.