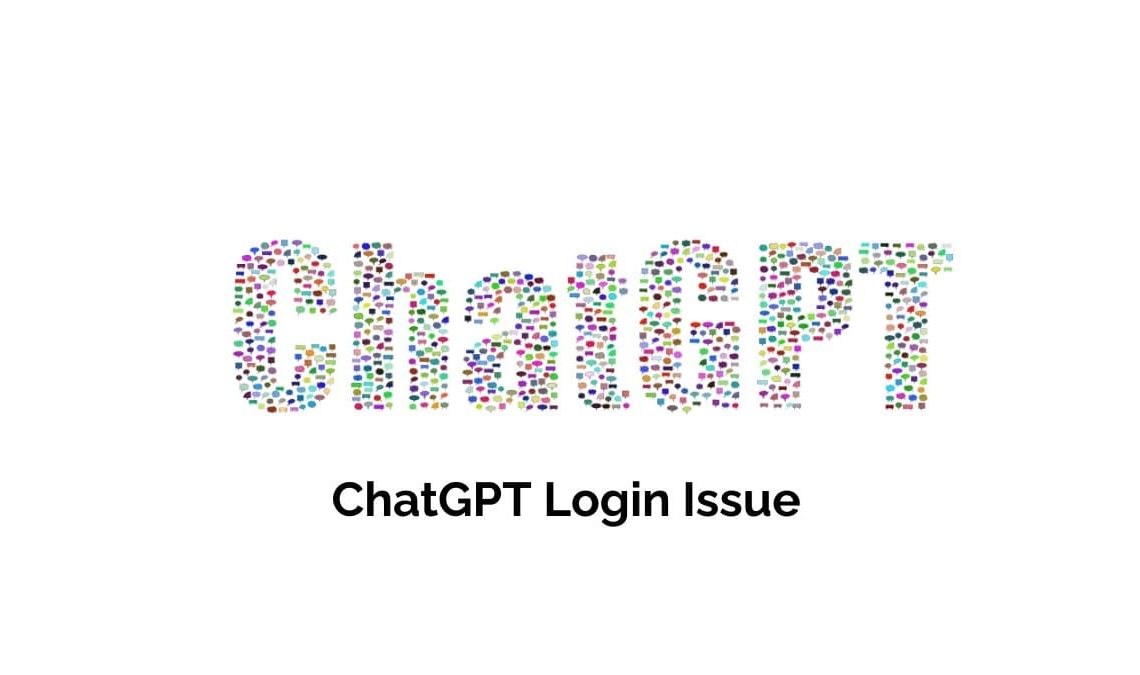 ChatGPT is a cutting-edge AI language model developed by OpenAI that can help automate various tasks and enhance natural language processing capabilities. It's a powerful tool that can be used by individuals and businesses alike, but what happens when you can't login to ChatGPT? There are several reasons why you may be experiencing login issues with ChatGPT. From incorrect login details to server issues, these issues can be frustrating and prevent you from taking full advantage of this powerful AI language model. In this article, we'll explore some of the common reasons why you may be unable to log in to ChatGPT and provide solutions to help you overcome these challenges.
What is ChatGPT?
---
ChatGPT is a natural language processing tool based on AI technology developed by OpenAI that allows you to have human-like conversations with chatbots. This language model is useful for tasks such as answering questions, writing emails, essays, and coding. GPT in ChatGPT stands for Generative pre trained Transformer, GPT is OpenAI's family of AI language models. ChatGPT is the most advanced chatbot ever. It launched as a prototype on November 30, 2022, and was an instant hit. Acquired over 100 million users in record time. The original version was based on his GPT 3.5, but on March 14, 2023, OpenAI released GPT 4 on a paid subscription basis. 
However, at times, you can't login to ChatGPT due to multiple reasons including Server Overloads, Website malfunctions, and so on. In this article, we will help you figure out how to solve many of these login issues and help you gain access to ChatGPT.
How Can ChatGPT Help You?
---
One of the primary ways ChatGPT can help you is by streamlining your workflow. By automating repetitive language-based tasks, ChatGPT can help you save time and increase efficiency, allowing you to focus on other critical aspects of your work. ChatGPT can also help you improve the accuracy and quality of your language-based outputs, reducing errors and improving overall productivity.
Another way ChatGPT can help you is by improving communication. With ChatGPT's language processing capabilities, you can create more effective and engaging communication with your audience, whether it's through chatbots, conversational agents, or written content. ChatGPT can also help you translate text into multiple languages, allowing you to reach a more diverse audience.
How to Login to ChatGPT?
---
You cannot use ChatGPT without signing up with OpenAI first. So, before you start using ChatGPT, we will show you how to create an account.
Creating an OpenAI account is very simple:
Go to the OpenAI website.
Click on the Sign-Up button.
Enter your credentials.
Verify your credentials.
By following these simple steps, you can create an OpenAI account and start using ChatGPT
Fixes to "Can't Login to ChatGPT"
---
1) Wait It Out
---
If you encounter ChatGPT max capacity issues, we recommend waiting. After a while, the load on the server will be reduced and you will be able to access ChatGPT normally again.
It usually takes about 15-20 minutes to resolve such issues. After that, you will be able to access ChatGPT without trying any technical solutions. Additionally, you can click the Remind me when I'm back button to receive an email when ChatGPT is available again. 
2) Check the Status of the ChatGPT Server
---
This a very good solution if you can't login to ChatGPT. Checking the status of the GPT server can also help determine whether the issue is at ChatGPT's end.
If the server is down or experiencing any other issues, you won't be able to log into the platform successfully. In this case, you are pretty much left with no choice but to wait for the servers to come back online. To find out if there are any server issues or downtime updates, you can visit the ChatGPT Server Status page.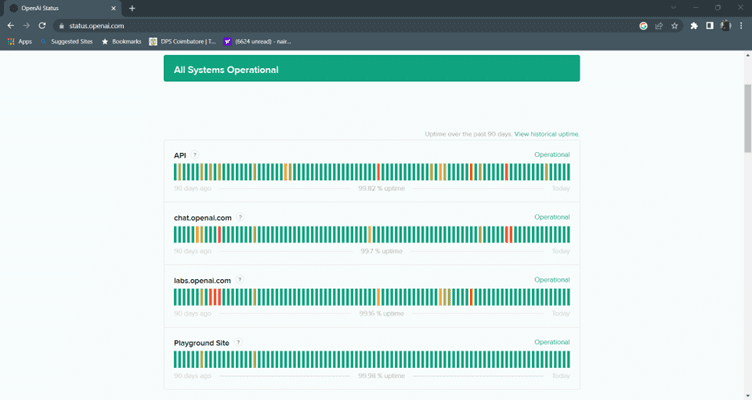 3) Check Your Internet Connection
---
You must have a stable internet connection to use ChatGPT. If you can't login to ChatGPT, this is the first thing you must try.
When you attempt to log into the platform, the login page sends your credentials to the server. If your internet connection is weak, the transmission is delayed, leading to slow loading times, login errors, and page timeouts.
Try reconnecting to your internet connection, switching to another network, or restarting your router to see if that helps.
4) Disable Your VPN
---
When using a VPN, your internet connection routes through a different server and network. This can cause issues while accessing certain websites and services.
For example, ChatGPT may have blocked the VPN provider you are using, or the VPN may be causing delays or lagging, leading to the problem. The best way to move forward is to disable your VPN and use your regular internet connection to access ChatGPT. If you prefer using a VPN, you can also try switching to a better alternative to avoid such issues in the future. Here are some of the best free VPN options for your PC.
5) Try a different device (or Incognito)
---
In case you can't sign in on your computer, try using your mobile phone (or vice versa). However, if you don't have another device to test on, you can open a new incognito or private browsing window instead. If you can sign in on another device or in incognito mode, there's usually a problem with your browsing data on your computer, phone, or tablet.
If you have another web browser on your computer, you can also try logging into his ChatGPT in that browser to see if the problem persists.
6) Subscribe to ChatGPT Plus
---
Subscribing to ChatGPT Plus can be a wise choice for regular users who depend on it for work to avoid capacity issues like "ChatGPT is at capacity right now."
The $20 per month subscription to ChatGPT Plus enables you to log into ChatGPT even when its servers are experiencing a high load.
7) Clear the Browser Cache to Login to ChatGPT
---
Problems with your browser's cached data may prevent you from successfully accessing ChatGPT. This is data that your browser stores when you visit a website. This may include small files, cookies, and other similar information. If it is damaged or outdated, it can cause problems such as slow loading times and errors when accessing certain platforms.
You can clear your browser cache data to fix ChatGPT login errors. This data is temporary, so deleting it will not damage your important files. 
Follow these steps to clear the cache in Chrome:
In Chrome, click the three dots on the right side of the screen.
Choose More tools > Clear browsing data.
In the following dialog, choose what to do you want to delete and click on the Clear data button. We recommend check-marking all the options to eliminate the issue.
Wait for the process to complete, then check if the issue is resolved. The process is similar on all popular browsers.
7) Use ChatGPT alternatives if You Cant Login to ChatGPT
---
If you find that the login issues with ChatGPT are persisting and impacting your workflow, it might be worth exploring alternative generative AI platforms. While ChatGPT is a popular AI chatbot platform, several other generative AI chatbot options offer similar benefits and functionality.
Conclusion
---
If you can't log in to ChatGPT, the issue is easily fixable by using any of the methods given above. So, do not let login issues stop your productivity while using ChatGPT and we hope you have a smoother ChatGPT experience from here on.