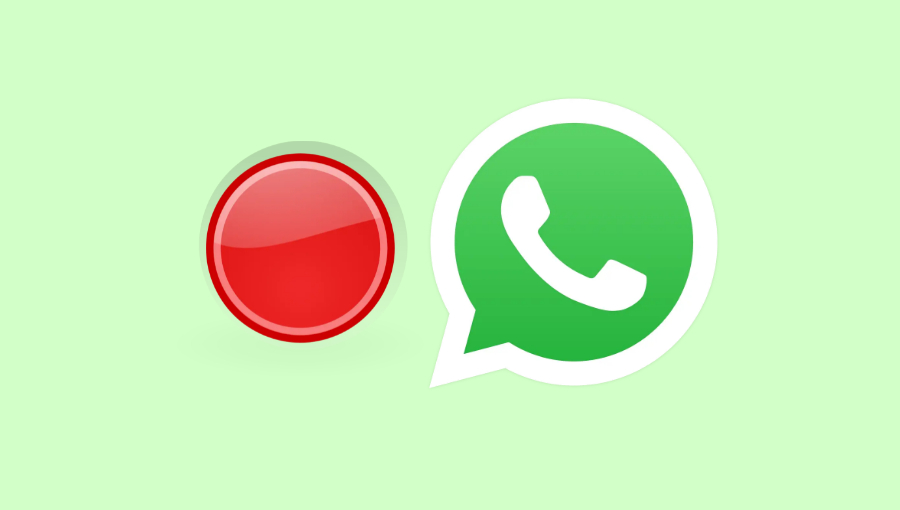 Call recording is an amazing utility to have, isn't it? Most phones have the call recording feature these days and use this feature, However, you cannot record WhatsApp calls using the inbuilt call recording functionality. Most people use WhatsApp calling these days and hence, a functionality to record WhatsApp call could be highly utilitarian!
How to Record Whatsapp Call
Although WhatsApp does not offer its users the ability to record calls, there is a trick that allows users to record every call. In order to record your WhatsApp calls, you need to use a third-party app. This trick enables both Android and iOS users to record calls.
How to Record WhatsApp Calls using Android
Cube Call Recorder
---
Cube call recorder is an amazing call recording app that android users could use. This utilitarian software is available on the Google Play Store and you can download it for free! Wish to give the software a try?
Follow the steps listed below in order to record WhatsApp calls:
Download the Cube Call Recorder ACR application from Google Play Store.
 Open the application and grant the required permissions.
Now, open WhatsApp, and make a call. You must now be capable of seeing a purple-colored widget with a recording symbol on your screen. This suggests that Cube Recorder is recording your call.
If the widget doesn't appear on the screen, return to the app and click on the mic button.
If in case the application sends an error message. Press the menu button, and select

"Recording" beneath Settings. Now, flick the "Force in-call mode"

with your finger to the right. You must now be capable of recording WhatsApp calls with no issues.

Unable to listen to the speaker's voice while recording? In this case, faucet the menu and go into the Recording settings again. Tap on "VoIP recording audio source" and alternate it from Voice communication to Microphone.
Note: It will activate the loudspeaker on its own by default for the duration of the phone calls.
This way, you'll simply record WhatsApp calls on Android. Additionally, you can record calls from Facebook messenger, Telegram, and Hangouts. The exciting and convenient part is that the Cube Call Recorder can also be used in regular phone calls.
Using Root
---
If the above technique doesn't work, you could root your Android smartphone and install  SCR Screen Recorder from XDA. If the root permissions are enabled, it's able to record the device audio, permitting you to record calls in any app. You also can use it to record audio during a game.
However, we don't advise rooting as it'll compromise your device's safety and may spoil updates from the manufacturer. Nevertheless, if you've come to the conclusion of using this app, make certain you have read through the steps concerned.
How to Record WhatsApp Calls in iOS
Using Built-in Screen Recorder
---
The easiest way to record WhatsApp calls for an iPhone or an iPad or any iOS device is to use the iPhone's built-in screen recorder.
Go to the "Settings" and click on "Control Center".
Click "Plus" to use the Screen Recorder.
Swipe down from the top of your visual screen to use the recording icon. You can easily click on the icon and it will immediately start recording your screen.
After you click the recording icon, click on the WhatsApp icon and call the person you want to talk to.
Click the same recording icon to stop recording the call.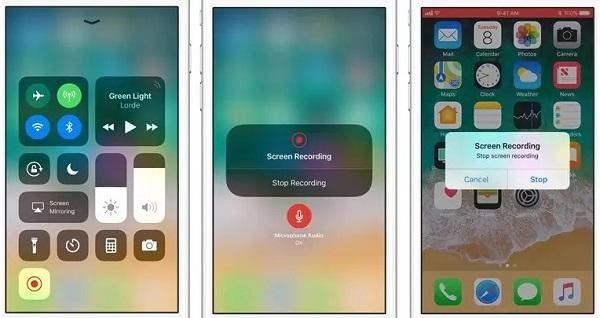 Record Calls On WhatsApp – iPhone Connected to Mac
---
Since you're an iOS user, you can record calls with the help of a Mac.
To achieve this, you'll need to connect your iPhone to Mac through a lightning cable.
After that, click on "trust this computer".
Go to the quick time option since it's your first time connecting your iPhone and Mac.
The "new audio recording" option will appear in the file section.
Tap on the record button there.
Right before you make a WhatsApp call, click on the Quicktime Record button.
Immediately after your call is connected, add the user. The recording will begin right after your call is lifted.
Record WhatsApp Calls App
---
This is another highly useful app that you can use to record WhatsApp calls. This Application automatically records all of the user's WhatsApp calls. By using the Record WhatsApp Calls Application, you would never miss an important message from your friends, family, boss, or colleagues.
Search "Record WhatsApp Calls" in the App Store and download it.
Enable all the permissions required to install this App.
Go to settings and allow the "Accessibility" setting and it would record the incoming as well as the outgoing WhatsApp calls.
More on WhatsApp:
Conclusion
---
A few methods to Record WhatsApp Calls have been listed and explained in detail above. Feel free to do your own research about the safety and durability of these applications. Many of these apps differ in quality based on your phone model, storage, and internet speed, hence install accordingly. This site is dedicated to providing you with information, but the execution is solely up to you, so please do your due diligence.